business
Twitter Loses a Powerful Executive
By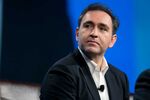 One of Twitter's most powerful and promising executives has resigned, a troubling sign for the slow-growing social network.
Ali Rowghani, the company's chief operating officer, announced in a security filing this morning that he was leaving the company. "Goodbye Twitter. It's been an amazing ride, and I will cherish the memories," he said in an accompanying tweet.
Until very recently, Rowghani was viewed by the outside world as one of Twitter's key executives and even as a possible replacement down the road for the current chief executive, Dick Costolo. But yesterday, in a prescient story on the technology blog ReCode, reporter Kara Swisher wrote that Rowghani was taking blame internally for the social networks' lackluster membership growth. The piece suggested a management shakeup was in the works and that Rowghani might lose responsibility.
That, it turned out, was an understatement.
Rowghani, 41, joined Twitter in 2010 as its chief financial officer. He helped stabilize the company amid the early chaos created by its rapid growth, persistent technical problems, and well-chronicled infighting among its founders. He also led the effort to control a vigorous secondary market for Twitter stock that had sprung up without the company's authorization.
Rowghani was appointed chief operating officer in December 2012, ahead of Twitter's successful initial public offering last November. He joined Twitter from Pixar Animation Studios, where he served as CFO. He was fond of recalling that when he was offered the opportunity to join Twitter, he went to see Pixar CEO Steve Jobs, who was characteristically dismissive. "He didn't really have his head around Twitter," Rowghani once said in an interview. "He compared it to a Web 1.0 company. He thought it would get a lot of flash and attention and turn out to be nothing."
Jobs was wrong. Twitter has a $21 billion market cap and 255 million active users, it reported at the end of its first quarter in April. TV programmers are increasingly using the service to share content and lure viewers, and its advertising business is robust, particularly on smartphones. Yet user growth has disappointed shareholders. Although it more than doubled revenue to $250 million in its first quarter, Twitter's active user base increased only 25 percent, down from 30 percent growth the previous quarter. Twitter also continues to lose money, and its stock is down about 21 percent since its IPO.
Shareholders do not seem bothered by the resignation. Twitter stock is up about 4 percent on the news. "We believe Mr. Rowghani was tasked with improving the sign-up and user engagement flow at Twitter," Jordan E. Rohan, managing director for Stifel, said in a note to investors. "In our view, his resignation implies that the platform has not seen acceleration in important user and engagement metrics."
Twitter said in its filing that it did not plan to fill Rowghani's role.
I once asked Rowghani why management chaos seemed to bedevil Twitter more than other startups. "It's hard to diagnose," he said. "The people who were in charge when I joined the company were amazing, talented, gifted, inventive people, but they weren't wired to scale a global company. It's not a question of skill or intelligence. It's just wiring. It's DNA."
Before it's here, it's on the Bloomberg Terminal.
LEARN MORE