The Designer Behind Beats's Bulky Look Gets Ready for What's Next
by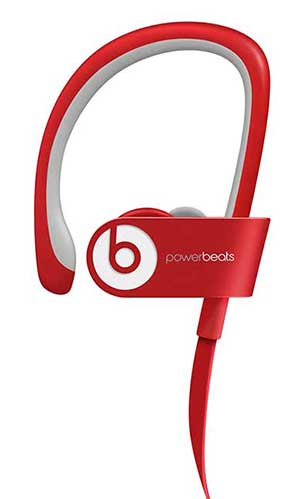 Beats Electronics is set to launch Powerbeats2, a wireless version of its line of workout earbuds, in what marks the beginning of the end for the headphone company's current design team. After Apple's $3 billion acquisition is complete, the tech giant plans to take over design responsibilities from San Francisco-based Ammunition Group, the outside company that has given Beats its signature style.
But Ammunition isn't out of the picture quite yet, which explains why the design of the newly introduced Powerbeats follows in the steps of previous Beats products. The new earbuds are compatible with any Bluetooth device, they charge by connecting to a computer through USB, and they weigh slightly more than the current wired Powerbeats.

In fact, Beats's upcoming pipeline still includes several products designed by Ammunition that have been in the works for some time—a product typically takes at least a year to develop—so this will be a long goodbye. "There's a lot of work in play that's headed to the market that's important to Beats that we'll continue to support," says Ammunition founder Robert Brunner in an interview this week. "We have commitments to continue to work on things that we started."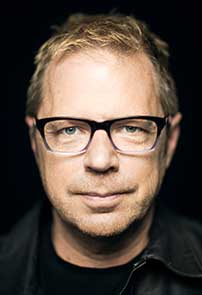 The impending arrival of Apple signals the end of an important relationship for Ammunition. Since Brunner is the former director of industrial design at Apple responsible for hiring Jony Ive, some wonder why the chief designer of the headphones won't continue his role under the new ownership. Brunner's company, after all, gets credit for transforming bulky head gear into a flashy fashion statement.
Ammunition was strongly tethered to Beats, devoting about one-fourth of its 50-person staff to the work and receiving a return on the nearly $1.1 billion in revenue brought in by Beats last year. Ammunition's 2012 revenues were estimated to be $14 million, and Beats no doubt contributed a large share.
Ammunition is known to structure its deals with clients as partnerships with a return on sales, an equity stake, or a combination of the two, rather than taking a one-time, project-based fee. The company currently has a stake in about 25 projects. The model stems from Brunner's belief that design can drive business. Of rivals who accept a nominal fee for creating intellectual property, he says, "designers are selling themselves cheap."

Ammunition's work also includes an iPad stand for the payment service Square and Barnes & Noble's Nook, but Beats is by far the company's most recognizable and mainstream creation. "Beats is the most successful wearable technology in [the] world," Brunner says. "Getting people to wear something on the head is really difficult to do. We've been really successful through the design, marketing, and communication around this brand. There's a lot there to be learned."
Brunner sees himself shifting focus to redesigning everyday objects to be smart, although he declined to provide details. More imminent projects include a tiny cube-shaped Polaroid video camera, which will hit stores this fall, and Adobe System's new digital pen tool for designers, which will be launched later this month. "What we're trying to do is reach out to [the] imagination," he says.
Before it's here, it's on the Bloomberg Terminal.
LEARN MORE