Why Sewage Treatment Plants and Veterinarians Teach Business Better Than Case Studies
Paul Oyer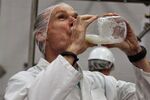 In the typical MBA classroom, students study management concepts and apply them to case studies. Business schools try to connect academics to the real world of business, bringing in guest speakers to lead discussions of their own case studies or taking students on study trips to see how companies negotiate the tradeoffs between theory and everyday management.
Over the past four years, I and two fellow economists and business school professors, Michael Mazzeo and Scott Schaefer, have taken that approach on the road, looking for big lessons from unlikely sources. Instead of exploring the global economy's businesses through case studies, we sought the nexus of the academic and the practical by visiting small business owners all over the country and simply asking them how they run their companies. Since the summer of 2010, we have covered 4,000 miles and trekked to 27 states. We've traveled in bland rental cars, Scott's Volvo, and an RV. We have had a lot of good food and some meals we'd rather forget.
Sometimes, we had a chance to taste the product, as I did at Rosa Brothers Milk Co. in Tulare, Calif. (photo above). Other times, we exercised different senses. Below are Mike and Scott on our odiferous visit to EkoCompost, a compost factory in Montana.

The visit to the compost factory was a great example of how you can learn things on a site visit that you can't capture nearly as well (or, sometimes at all), in the classroom.
As we walked around the site, we saw this conveyor belt dumping stuff you do not want to touch (or smell) from a neighboring sewage treatment plant onto EkoCompost's property.

The plant manager explained that the conveyor belt transfers a steady supply of waste—a by-product it needs to get rid of—to the compost company, which requires that same raw material to make its main product. It's a great example of a mutually beneficial relationship.
Since both plants have made significant investments in their relationship, however, they are vulnerable to potential exploitation by the other. The ongoing negotiations between the two plants can be contentious and are a great example of an issue economists refer to as the Hold-Up problem. While we can explain that concept in class, exploring it at the compost plant was a unique learning opportunity for the three of us.
On one of our first days on the road, we talked to a bowling alley owner who was doing an excellent job of using the Spence Signaling model, which says that potential employees may want to "signal" their qualifications by taking some action (education, for example) that sets them apart from the masses. Economists love this model—Michael Spence won the Nobel Prize for it—and it gets presented to students in many MBA economics and human resources classes. The bowling alley owner didn't know anything about Spence, but through trial and error he learned to play hard to get when hiring and allow the motivated job seekers to find creative ways to show their worth.
At Stanford, I offer some of my students in small seminars a similar experience, where we visit local businesses. We all got to see the Moral Hazard model in play at a veterinary office. (Moral hazard says parties will take more risks if they don't see others suffer consequences for those risks. It reminds us that incentive systems should align with the results the company wants to drive.) This veterinarian uses incentive pay to drive the right behavior in his doctors. As he put it, "I have doctors who are very efficient and work hard. They make more than doctors who spend forever in a room, spend forever writing up records. You make what you earn." Having seen the doctors in action, the class was able to ask smart questions to suss out the benefits—and the potential costs—of the incentive pay plan at the clinic.
Small business owners can give students a better sense of the big picture than case studies and guest speakers. The issues in cases tend to be much more specialized, while small business owners have to be generalists with knowledge of all aspects of their business. So, while the veterinarian's incentive issues were interesting, we also heard fascinating stories about competition with other vets, dealing with falling margins as alternative sources for pet pharmaceuticals emerge, and other issues.
It's too bad all business school classes can't work this way. Like the organizations we visited, business schools look for scale economies. You don't get those when a small group of students drives around with a professor. But you do get a better look at how the real world works. Maybe more schools will find a way to let students hit the road.
Before it's here, it's on the Bloomberg Terminal.
LEARN MORE