Chinese Researchers Hone Algorithms to Predict Your Travel Plans
Christina Larson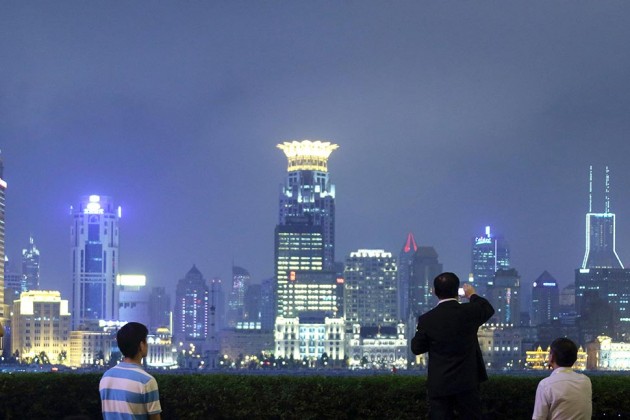 Jiepang.com is a popular location-based social network in China, kind of like Foursquare in the U.S. Researchers at Microsoft's Beijing research center and two Chinese universities—the University of Science & Technology of China in Hefei, and the University of Electronic Science & Technology of China in Chengdu—wanted to know how easy it would be to predict a user's future travel patterns based on past behavior.
So they downloaded records of 1.3 million mobile "check-ins" in five major Chinese cities and looked for patterns. One of the commonsense but most useful patterns they confirmed is that visitors to a city behave quite differently from residents.
The researchers plotted "density maps" of how frequently social-network users visited locations across Beijing, Shanghai, and three other cities and separated results for locals and visitors. It turns out that visitors frequent more varied places in a city but also that their destinations are more predictable.
"Non-natives tend to visit popular locations, like the Imperial Palace in Beijing and the Bund in Shanghai, while natives usually check in around their homes and workplaces," the researchers wrote in a recent paper (pdf). Their predictive algorithms have obvious potential applications for restaurants and other businesses looking to advertise to different kinds of travelers.
Another potential application flagged by MIT Technology Review is that such models may help anthropologists study and analyze how people integrate into a new city—that is, "the way an individual's mobility patterns change over time." In the future, "that could have a fascinating impact on the way anthropologists study migration and the way immigrants become part of a local community."
Before it's here, it's on the Bloomberg Terminal.
LEARN MORE