Banks' Overseas Moves Should Get CFTC Investigation, Waters Says
Silla Brush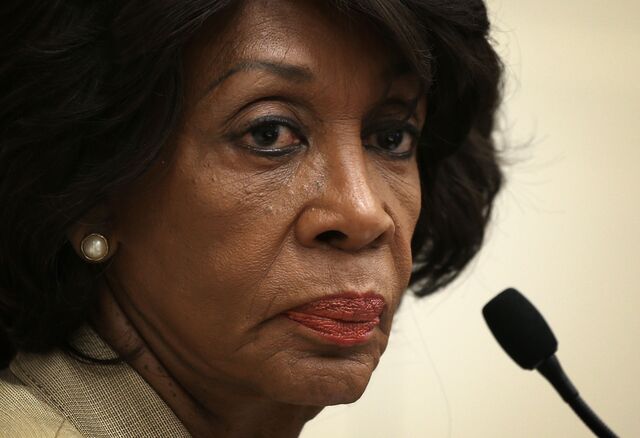 Wall Street banks should face investigation over recent moves to escape U.S. rules for overseas derivatives trades, according to the top Democrat on the House Financial Services Committee.
The Commodity Futures Trading Commission should "thoroughly investigate" recent shifts to avoid Dodd-Frank Act rules mandating price-competition and transparency, wrote Representative Maxine Waters of California in a letter to Timothy Massad, the agency's new chairman.
"We must ensure that U.S. banks are not importing unregulated derivatives risk back to the United States via any changes to the guarantee relationship with their foreign affiliates," Waters wrote in the letter dated today.
Banks are removing parent guarantees from overseas affiliates or specific transactions so they can trade in the interdealer market free of many Dodd-Frank restrictions, three people familiar with the transactions said in April.
As a result, the swaps market is fracturing with trades in the U.S. falling under Dodd-Frank and trades elsewhere being subject to local laws. Trades with non-U.S. participants are occurring off of the new Dodd-Frank swap-execution facilities because they are being done by the non-guaranteed subsidiaries, John Nixon, an executive at London-based ICAP Plc, the world's largest interdealer broker, said at an advisory meeting of the CFTC on May 21.
"I request that the CFTC thoroughly investigate any removal of U.S. guarantees, focusing on the substance, rather than form, of the arrangements between the U.S. banks and their foreign affiliates," Waters said.
Review Changes
In the letter also sent to the Federal Reserve, Office of the Comptroller of the Currency, Securities and Exchange Commission and Federal Deposit Insurance Corp., Waters said the CFTC should review any changes to the guarantees. The CFTC should focus on any type of guarantee that supports the creditworthiness of the affiliate, she said.
The CFTC is reviewing the overseas changes and analyzing whether there is "evasive activity under way," Commissioner Mark P. Wetjen, who was acting chairman before Massad took the post, said on May 14. The FDIC is also examining the steps.
"The risks are pretty enormous," FDIC Vice Chairman Thomas Hoenig said in an interview last month. "We have a right to be concerned and should be."
Before it's here, it's on the Bloomberg Terminal.
LEARN MORE