Airbus: Come for an A380 Test Ride, and Please Buy One
By
The world's largest passenger airplane, the Airbus A380, has seen meager sales—including zero orders by U.S. airlines in the seven years the plane has been flying. To drum up potential customers and interest from investors, Airbus and Amedeo, a Dublin-based aircraft leasing company, are co-hosting an event today in New York and flying the massive, twin-deck jet over Manhattan, with Wall Street analysts on board. The goal is to bring the biggest plane into service in the biggest aviation market in the world.
The plane, which can carry more than 500 passengers, faces a virtually insurmountable hurdle in cracking the U.S. market: its size. "Go try to fill it every day—that's the problem," says Robert Mann, an aviation analyst and former network planner for American Airlines. U.S. airlines have shunned the biggest planes as they tie seat capacity closely to demand, to maximize profit. That's why Boeing's 747 isn't "flying the Atlantic any more and not flying domestically any more," Mann says.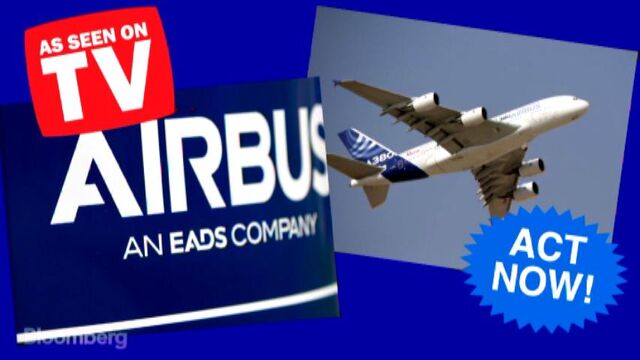 Eleven airlines have taken 132 of the planes. Airbus has 324 orders for the A380, most of those committed to Emirates, the largest operator of the model. But many potential customers have concluded that the A380 is too large to work in their networks. Airbus is facing open production slots on the A380 program next year, meaning it will be building planes for which there are currently no buyers.
Amedeo, the only lessor of the model, has 20 A380s on order. It will begin receiving them in 2016. Amedeo's chief executive, Mark Lapidus, has long argued that airlines have never properly configured the A380 and fly it with too few seats. Emirates and Singapore Airlines, the largest operators, put 10 seats abreast; Lapidus says 11 is more appropriate for the plane, which could accommodate 40 to 50 more seats than most carriers fly it with now. At full capacity, with one cabin layout, an A380 can hold more than 800 people. "It's a cash-printing machine for an airline that is using it correctly," Lapidus told Bloomberg TV last year.
U.S. airlines generally prefer to have more flights with smaller planes rather than one or two with large-capacity aircraft. Moreover, Mann says, most airport congestion problems are resolved with innovations in air traffic control and aircraft fleet adjustments, which lessen the need for large-capacity flights. Says Mann: "I don't know why you'd bring an A380 here. No one's going to buy it."
Before it's here, it's on the Bloomberg Terminal.
LEARN MORE