pursuits
United's Frequent Flyer Program Changes Have One Interesting Aspect
By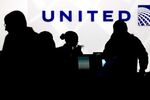 In a widely expected move, United Airlines will tie the accrual of miles in its frequent flyer program to ticket prices. Delta did the same earlier this year, following the path of other airlines including JetBlue and Southwest, which decided that how much a customer pays to fly is a better measure of loyalty than the number of miles he sits in a seat. (American is neck-deep in its merger with US Airways and isn't expected to monkey with its mileage scheme until the airlines' operations are better meshed.)
The more interesting bit of United's news was the airline's plan to let mileage collectors use miles to buy access to seats with more legroom on individual flights and checked baggage subscriptions. It furthers the airline's effort to make miles a form of currency, more widely used than they are today. It also could help retain a few United travelers who generally fly on cheaper tickets–thus earning award ticket miles more slowly–but who still want to sit with more legroom when they fly United. Translation: Cheapskates, you're no longer near and dear to our hearts. But as a token of our former appreciation, we'll let you use your plebeian miles to avoid checked bag fees and sore knees.
It's unclear if the chance to use miles for a seat in United's Economy Plus section will affect availability of those seats for the lowest level of elite members in the airline's program, called Premier Silver. Those members can choose a seat with more space when they check in for a flight, if one is available. "We expect the majority will continue to confirm Economy Plus seating as they do today," United spokeswoman Karen May wrote in an e-mail.
United currently sells annual subscriptions for checked bags and access to the Economy Plus section of its planes. Those begin at $349 and $499 per year, respectively. The airline hasn't disclosed what those perks will cost if paid for in miles.
(
Corrects explanation of what the changes to United's program mean for elite and other flyers in the third paragraph.
)
Before it's here, it's on the Bloomberg Terminal.
LEARN MORE