Emirates Scraps Airbus Order, Giving Boeing a Multibillion-Dollar Opening
By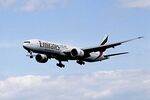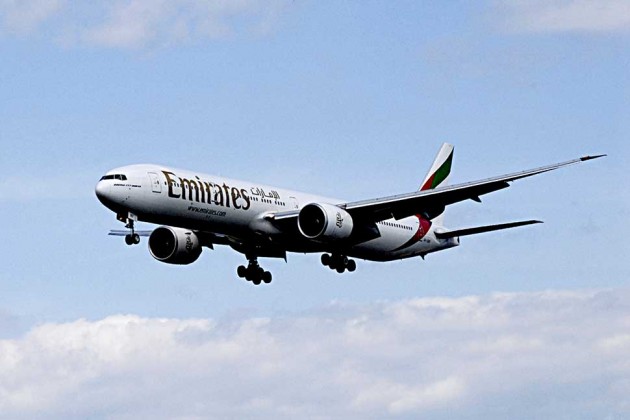 Emirates Airlines has handed a rich opportunity to Boeing by canceling orders worth $16 billion for 70 of Airbus's new A350 wide-body plane.
In a surprise announcement issued on Wednesday, Airbus said Emirates, one of the top three customers for the new plane, had scrapped its order of 50 A350-900s and 20 of the larger A350-1000 model. Airbus shares slumped more than 4 percent on the news.
Emirates didn't explain the decision beyond saying that it stemmed from a review of "fleet requirements." But the big winner is likely to be Boeing's new 777X wide-body, the successor to its popular 777 model scheduled to enter service in 2019. Emirates is already the world's biggest customer for the 777 and the biggest for the 777X as well, with 150 orders for the newer plane. Today's announcement suggests that still more Emirates orders for the 777X will follow.
The 777X is the Boeing model closest in size to the A350-1000. Emirates is also looking at Boeing's smaller 787 Dreamliner. "The 777 is now increasingly becoming the mainstay fleet of Emirates," Mark D. Martin, chief executive of Dubai-based Martin Consulting, told Bloomberg News.
Emirates may be looking to simplify its fleet structure, says analyst Sash Tusa of Edison Investment Research in London. In that scenario, it would continue to rely on Airbus's A380 megaplane as its biggest model, followed by the 777, 777X, and possibly, the 787 for routes in which smaller planes are needed.
Even after the cancellation, the A350 has a strong order book, with some 742 planes on order. The biggest customers now are Qatar Airways, with orders for 80 planes, and Singapore Airlines, with 70. Six months before its scheduled entry into service, the A350 hasn't encountered any major technical glitches. "It's not great news," Airbus's top salesman John Leahy, said at a press briefing while adding that airlines had already contacted Airbus about taking over the planned Emirates delivery slots. With most positions sold out through 2020, he said there will be "no trouble" selling the planes.
Still, there's no denying that losing the order is a huge blow. "Emirates is the largest and most influential long-haul airline in the world," Tusa says. "When it looks at your flagship product and decides it can do better with somebody else's, that's a problem."