With Eric Cantor's Loss, the Republican Civil War Is About to Explode
By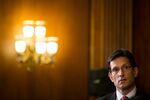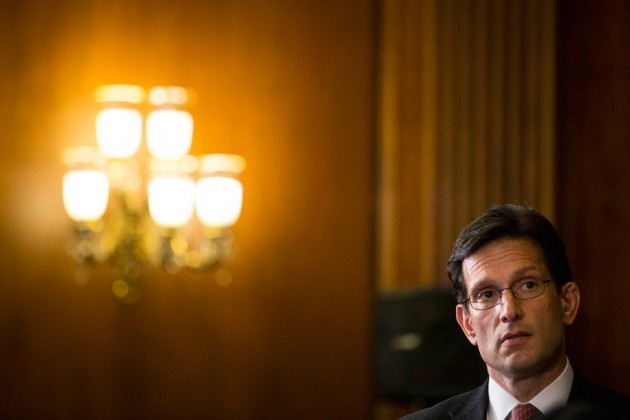 If you don't follow politics closely, suffice it to say that House Majority Leader Eric Cantor's upset loss to a gadfly challenger in Tuesday's GOP primary is the equivalent of a No. 16 seed beating a No. 1 seed in the NCAA basketball tournament. No sitting majority leader had ever lost in a primary. And this wasn't a buzzer-beater. Randolph-Macon College economics professor David Brat, a Tea Party activist, beat Cantor handily, 56 percent to 44 percent. Nooooooobody saw this coming.
This is a big deal on a number of levels. First, it eliminates what little chance remained that the House would pass some sort of immigration reform legislation this year. Cantor was hardly an outspoken advocate for reform. But he was a known sympathizer, which earned him the enmity of many conservatives. His loss probably also diminishes the likelihood that House Republicans will pass legislation next year, too, for reasons I'll get to in a minute.
Second, Cantor's loss blows a hole in the House GOP leadership team, where he was second-in-command and thought to be the Speaker-in-waiting when John Boehner retires—an event that quite a few people thought might occur at the end of this Congress. Conservatives such as those I profiled last fall who are affiliated with the Heritage Foundation have long been frustrated by what they say is a lack of representation in leadership. Given Cantor's defeat by a challenger from the right, it's hard to imagine them being denied now. Representatives Jeb Hensarling (R-Tex.) and Jim Jordan (R-Ohio) would be obvious candidates.
Third, Cantor's loss will greatly exacerbate the ongoing civil war within the Republican Party, both at the congressional and presidential level. As recently as a few years ago, conservatives counted Cantor as one of their own. It was he who derailed the "grand bargain" between President Obama and Boehner that would have raised taxes and cut entitlement spending. Since then, Cantor came to be viewed by Republicans on all sides as an oily operator out of House of Cards, whose only loyalty was to his own ambition and advancement. He made common cause with Boehner and was seen by those on the right as a member of the hated establishment. That probably cost him his job.
I solicited reactions from a number of conservatives and asked what they thought Cantor's loss would mean. One of them pointed out that Cantor was the source of much of the GOP leadership's agenda. Last year, with much fanfare, he put forward his "Making Life Work" plan, a series of modest policy proposals. 
Many liberals would scoff at the notion that the GOP has any agenda at all. But Cantor made several attempts to moderate what he recognized was his party's damaging image. (The New Yorker's Ryan Lizza profiled Cantor as he launched one attempt last year.)
One conservative source contends that Cantor's agenda is destroyed—I agree—and that the center of gravity in the House will shift further to the right. Cantor's absence leaves a void that the right wing will push hard to fill. As a result, next year's legislative agenda will look different and more conservative.
This, in turn, will affect the GOP presidential primaries, because the candidates will have to take positions on whatever legislation the House is entertaining. Many commentators are already weighing in to predict that Cantor's loss will spell doom for the GOP in 2016, and it may. But conservatives see it as a validation of their worldview and an opening to further assert their influence—which means there's going to be an even bigger fight about that first.
Before it's here, it's on the Bloomberg Terminal.
LEARN MORE