Why Indie Legend Amoeba Music Struck a Deal With Urban Outfitters
by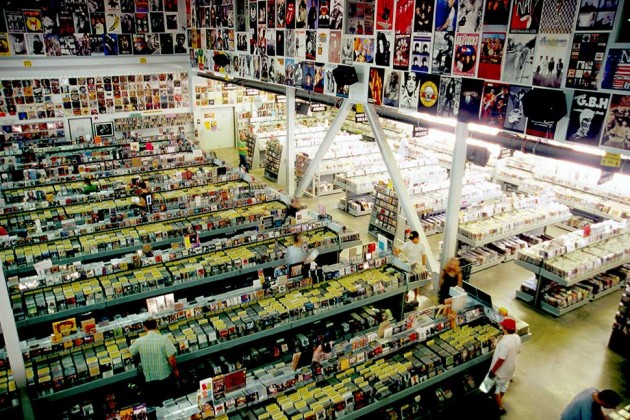 Amoeba Music has often cut against the grain. The famed record shop launched its first store in Berkeley, Calif., in 1990, devoting serious floor space to rare and used vinyl at a time when music megastores and compact disks were putting indie LP sellers out of business. It crossed the bay to open a San Francisco store in 1997, and at the dawn of the iPod age in 2001, when music retailers faced a digital apocalypse, Amoeba opened up a 42,000-square-foot store in Hollywood.
The moves paid off. Loyal customers and renewed interest in vinyl records powered $45 million in sales in 2010, according to the Los Angeles Times. Though that's down from earlier peaks (and the company won't say what its revenue has been more recently), Amoeba outlived the ghosts of music retail past (HMV? Sam Goody? Borders?) and is considered one of the last, great independent record stores in the U.S.
Given that that success, Amoeba may deserve the benefit of the doubt when it comes to its latest head-scratcher: installing a shop inside the new  store that Urban Outfitters opened in Manhattan on June 7. Why would Amoeba risk its indie cred to partner with a retail giant whose 500-plus stores across five brands and $4.6 billion stock market value belie its hipster bona fides?
Amoeba isn't the only cool small business—Intelligentsia Coffee and eyewear shop Tortoise & Blonde are among others—to take up residence in the store, which is located in a dull part of Manhattan, a stone's throw from suburban commuter trains and along a well-worn tourist track.
Record lovers can be pretty wary of big brands, including Urban Outfitters, which does its own trade in turntables and LPs. How did Amoeba decide that the benefits of the partnership outweighed the potential that its customers would see the move as a sellout?
Amoeba marketing director Kara Lane says that the seeds of the deal were planted in Hollywood, where the record shop adjoins an Urban Outfitters outlet. The stores developed a good relationship working together to promote live music performances. When Urban Outfitters laid plans for what it calls a "lifestyle center," it asked Amoeba if the indie wanted to be involved. What they came up with was a plan for Amoeba to curate a rotating stock of 400 records and some branded merchandise.
"There are kids who didn't even know what a turntable was until they went into an Urban Outfitters," says Lane. The chance to get in front of those consumers appealed to Amoeba. So did the chance to build brand awareness in New York, which could, in turn, help boost Amoeba's digital music sales—"a big priority in terms of growing the audience," says Lane. Those benefits outweighed the difficulty of distilling the Amoeba concept—the company carries 1 million physical music titles among its three stores—into a smaller space.
As for the risk of being called a sell out? "There's always that," says Lane. "We're very careful about the things we get involved in. The last four or five years, we've been a little more open." In part, that's because Amoeba has been placing greater emphasis on digital music sales through its website. "If it's good for turning new people onto our website, it's something that we'll look at. We have to expand our reach, so we're weighing out opportunities."
Before it's here, it's on the Bloomberg Terminal.
LEARN MORE