Rescuers Reach Scientist Facing Third Day in German Cave
Oliver Suess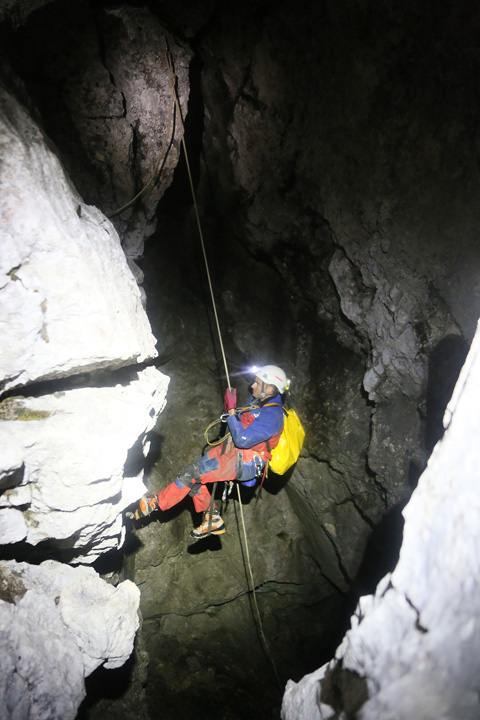 Rescuers in southern Germany have reached an explorer stranded in a cave almost one kilometer (3,280 feet) under the ground after being hit by falling rock during an expedition.
Johann Westhauser, 52, a speleologist from Stuttgart, sustained head injuries two days ago while exploring in the Riesending-Schachthoehle, a 19-kilometer (12 miles) cavern near the town of Berchtesgaden first discovered in 1995. One of two men who accompanied him on the trip raised the alarm after returning to the surface, according to a report by Der Spiegel.
"He's doing better and can even walk for a few steps so we might not need to carry him up on a stretcher, which would make the operation much easier," said Klemens Reindl, a spokesman for the Bavarian mountain rescue service by telephone. It may take as many as five days to bring the stricken scientist out, he said.
A team of Swiss specialists reached Westhauser earlier today and has established communication with other members of the 70-strong rescue team, Reindl said. A second team from Switzerland and an Austrian doctor are making their way to the injured man. The crew has set up five camps at intervals along the cavern, he said.
Parts of the shaft are so narrow only a slim person can pass through, making the operation challenging. Falling water and rockfalls pose additional risk, according to the rescue services.
"It takes about 10 hours to reach the site of the accident under normal conditions," said Reindl. "It will take much longer to bring the patient back up."
Before it's here, it's on the Bloomberg Terminal.
LEARN MORE