Why the Netflix Shareholder Vote Has No Drama
by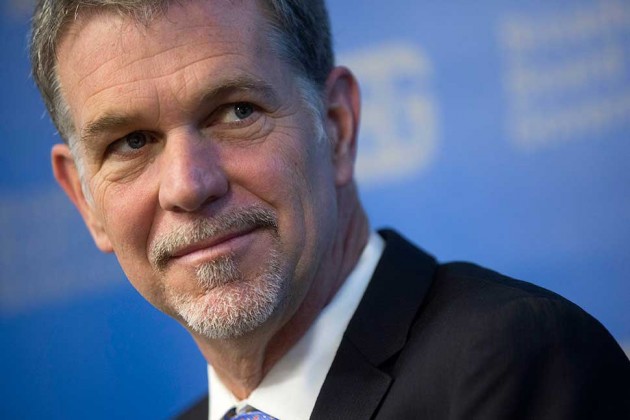 For a company that draws attention with its original programming, Netflix appears to be embracing a rerun with a shareholder vote on Monday over splitting the roles of chairman and chief executive.
Those positions are currently held by one person, Reed Hastings, and he seems to be in little jeopardy, even though the same measure drew an impressive 73.4 percent support at last year's meeting. If it gets a similar mandate this afternoon—well, it really won't matter, since the proposal is nonbinding and the Netflix board unanimously opposes it.
Splitting the chairman and CEO jobs is a perennial corporate governance issue, often supported by major shareholders and advisory groups such as CalPERS and Institutional Shareholder Services. The case for separating the roles is relatively straightforward: The person running a company ought to be accountable to an unfettered board, yet powerful chairman—CEO types—have predictably had success swatting such proposals away.
Hastings is in a strong position. Netflix shares have nearly doubled over the past 12 months, climbing 29.8 percent in the past month alone. The stock reached an all-time high on March 4. A strategy of investing in original programming has reaped critical and financial rewards, with Netflix beating forecasts for profit and subscriber growth. That has allowed the company to raise prices for the first time since a series of missteps in 2011, which now seems very long ago.
Compare this situation to the one faced by Jamie Dimon, JPMorgan Chase's chairman and CEO, this time last year. He faced a role-splitting referendum with considerably higher stakes in the wake of the bank's $6 billion "London Whale" trading blowup, which spurred a debate about whether the largest U.S. banks are too big to manage. CalPERS and company made their usual case—and shareholders, afraid Dimon might quit rather than take a demotion, voted down the proposal by a margin of two to one.
New York City's public pension fund, in arguing for the Netflix proposal, notes that one in five companies in the Standard & Poor's 500 index has an independent board chairman. Netflix's board, urging investors to vote against the proposal, describes it as a "'one size fits all' form of corporate governance" that doesn't suit the streaming-video company. The board consider its lead independent director, Jay Hoag, the founding partner of Technology Crossover Ventures, as an effective check on Hastings's rule.
Before it's here, it's on the Bloomberg Terminal.
LEARN MORE