Union Operative's Memoir Revisits His 2012 Campaign Against Romney
Paul M. Barrett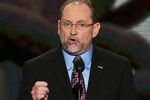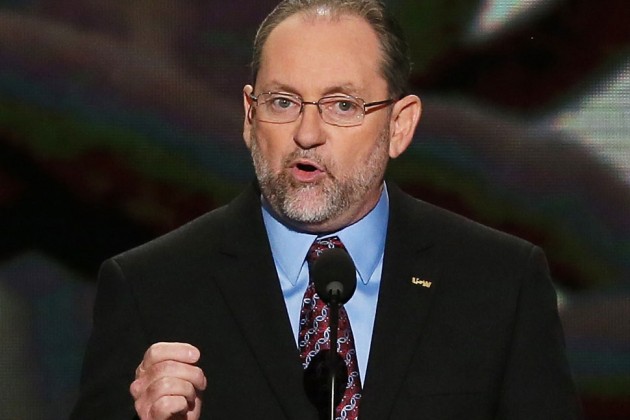 My favorite peripheral player in the 2012 presidential campaign, the man who added punch to the attack on Mitt Romney as a hypocritical private equity baron, has published a memoir of his brief brush with celebrity. Brimming with backstage anecdotes and partisan fervor, Randy Johnson's Forced Reckoning offers addictive entertainment for politics junkies and a valuable primary source for future historians.
In February 2012, Bloomberg Businessweek ran a cover article titled "Mitt Romney's Box of Kryptonite," a reference to an old cardboard carton that Johnson, a union organizer, filled with memorabilia of his struggles to frame Romney as a heartless plutocrat. The box, I reported
contains records of a long-ago chapter in the history of Bain Capital, the Boston investment firm Romney led from 1984 to 1999. Back in 1992, Bain acquired a manufacturer called American Pad & Paper, or Ampad. Bain then used Ampad as a vehicle to buy and restructure similar companies. Following standard "roll-up" strategy, Bain closed factories and laid off workers in anticipation of selling off a leaner, more profitable company via an initial public stock offering.
Two years into the roll up, Bain had Ampad acquire an office supplies plant in Marion, Ind., a manufacturing town 70 miles northeast of Indianapolis. At the time, Johnson worked the night shift making hanging files. "We come back from the July 4th holiday, and this is what we find posted," Johnson says, producing from the Romney box a one-page notice: "As of 3 p.m. today, July 5, 1994, your employment with SCM Office Supplies Inc. will end." Most of the 258 employees were allowed to reapply for jobs at reduced wages and benefits. Johnson's pay fell 22 percent, he says, from $10.05 an hour to $7.88. Dismayed to see their old union contract torn up, the Marion workers negotiated with Ampad management for several months, then called a risky strike. In early 1995, Ampad called the union's bluff, closed the plant, and laid off the remaining workers.
"None of what happened in Marion in the 1990s would be very interesting," Johnson notes, "if Mitt Romney had not built his entire political career on the claim that he's a job creator." By the same token, Johnson wouldn't have become a character actor in the 2012 Presidential drama had Romney's conduct not drawn the union man to the spotlight 18 years earlier. On and off since 1994, when the former Massachusetts businessman made his first run for public office, seeking to unseat Democratic Senator Edward M. Kennedy, Johnson has haunted Romney.
The Obama campaign put Johnson to work as an effective surrogate, and the United Steelworkers operative traveled from coast to coast stumping for the president's reelection. His book is a chronicle of what it's like to play a bit part in the modern political circus.
In August 2012, Johnson was sitting on the couch with his wife, Rita, in their modest bungalow outside Pittsburgh when the call came: He'd been chosen to deliver a prime-time speech at the Democratic National Convention! "Me?" he wondered. "Can I take my wife? How long do I get to speak? I felt as though I had suddenly lost my mind and rambled nonsensically." Then he realized: "I don't know how to use a Teleprompter."
He figured it out. The speech went fine. His buddies at the Steelworkers nicknamed him "Hollywood."
Not long thereafter, when Johnson was on the road rallying union and farmer loyalists, "President Obama received a gift of sorts, known as Mitt Romney's 47-percent video," the author recalls. "The video showed Romney telling wealthy donors that 47 percent of all Americans 'believe that they are victims' entitled to help from the government and that 'there are 47 percent of the people who will vote for the president no matter what.' On the video, Mitt Romney was shown as the elitist that I, and other workers, had always described him to be."
Whether one shares Johnson's visceral hostility toward Romney, Forced Reckoning offers a colorful recounting of one man's unlikely adventure in big-time politics. It's also an inadvertently melancholy reflection on an American labor movement that helped reelect Obama but otherwise seems caught in a cycle of decline and diminishing significance.
Before it's here, it's on the Bloomberg Terminal.
LEARN MORE