California Chrome Came This Close to Marketing Glory
By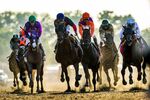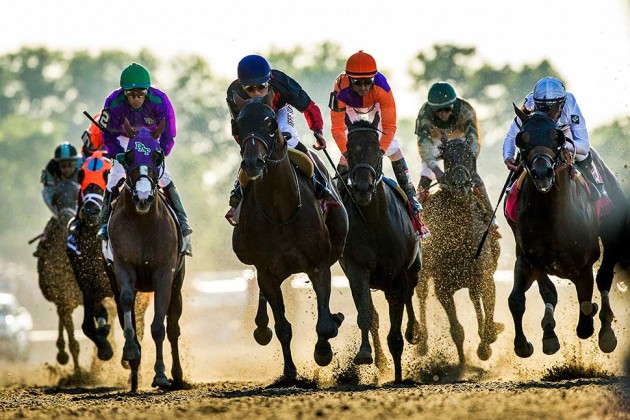 Tonalist secured a purse of $800,000 by winning the Belmont Stakes—and the rude beast also managed to upset what would have been a far larger haul of sponsorship loot for California Chrome.
Ben Sturner, whose Leverage Agency handled the Triple Crown hopeful's marketing deals, said at least seven figures in sponsorship money vanished with Chrome's fourth-place finish. "I had a lot of if-when deals lined up—California tourism, California avocados, a major liquor company, sportswear retailers—the list goes on," Sturner said on Monday morning. "And you can just imagine the book deal and movie rights."
In the game of sports marketing, horse racing is an odd player. Some 362 days a year, hardly anyone pays attention. On the other three days, millions of people perk up for about two minutes between cocktails. Imagine if the Super Bowl lasted a few seconds and had 11 contenders.
A Triple Crown winner, however, was to be the rare exception in which a single horse broke from the fancy hats and hardscrabble handicappers to enter the national imagination in a lasting way. Chrome could have been a bankable athlete for the ages, but without all of the potential risks that sully such figures and spook brand managers: A horse will never have a gambling problem, go bankrupt, or make an ill-advised trip abroad to hang out with a notorious dictator. He won't even trash talk on sports radio.
As it stands, Chrome's marketing potential has been mostly used up. The gains went to Skechers, which was savvy enough to put its money on the horse right after the Preakness.
Sturner said he turned to Skechers because he wanted to sell the Chrome story beyond the liquor companies and luxury watch brands that typically bet on horse marketing. The unusual tie-in was part of the strategy to build buzz.
"It's an incredible story, and it really appeals to everyone in America," Sturner said. "Instead of rooting for the Rangers or the L.A. Kings on Saturday, everyone in the country was rooting for California Chrome."
Now corporate ad teams are going to have to wait for the next historic underdog story—at least until the World Cup gets going.
Before it's here, it's on the Bloomberg Terminal.
LEARN MORE