Layoffs Make Hachette Easier Prey for Amazon
By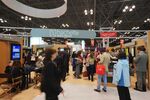 Negotiating with Amazon, as numerous companies in a wide variety of fields can attest, can be a treacherous dance. One misstep, and you're likely to hobble away needing stitches.
Amazon.com has proven over the years to have an uncanny knack for sensing the vulnerabilities in negotiating partners or actively helping exacerbate them. (Classic Amazon: At the very moment it was negotiating with Quidsi, the parent company of Diapers.com, Amazon launched Amazon Mom, a service designed to brutally undercut Quidsi's business. As my colleague Brad Stone wrote: "Quidsi could now taste its own blood.") Either way, the result is typically the same: Amazon gets what it wants.
None of which bodes well for the Hachette Book Group.
For the past several weeks, Hachette has been locked in a high-profile negotiating dispute with Amazon. So far, both companies have remained mum on the specific demands underlying the rancor, which is believed to involve the pricing of e-books.
In recent days, even as Hachette cleaned Amazon's clock on the public relations front—thanks to the likes of Stephen Colbert, John Green, James Patterson, Malcolm Gladwell, and J.K. Rowling—you couldn't help but sense some vulnerability of Hachette's would soon be exposed.
On Thursday, Hachette announced that the publisher was letting go of 3 percent of its U.S. workforce. The job cuts are not a direct result of the current standoff with Amazon, the French company pointed out, but rather were part of a "cost-savings initiative" designed to improve its "resilience to a changing marketplace." In simpler terms, business is lousy. Last month, Hachette's parent company, Lagardère, revealed that global sales in the first quarter had slipped 6 percent, in part, due to weakness in its divisions in English-speaking countries.
Maybe it was just a coincidence. Maybe Amazon was totally surprised yesterday by the news of Hachette's financial delicacy, in the same way that lions sometimes just happen to chase down a vulnerable member of the zebra herd.
In any case, with additional e-book negotiations on the horizon ahead, the rest of the Big Five publishers in the U.S. are now carefully watching as Amazon tangles with the smallest member of their pack first. As they take notes, they may feel twinges of regret about many things. The recent moves to get bigger and stronger through consolidation will probably not be one of them.
Before it's here, it's on the Bloomberg Terminal.
LEARN MORE