pursuits
China Girds for High-Stress 'Gaokao' Weekend
By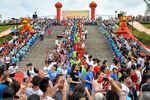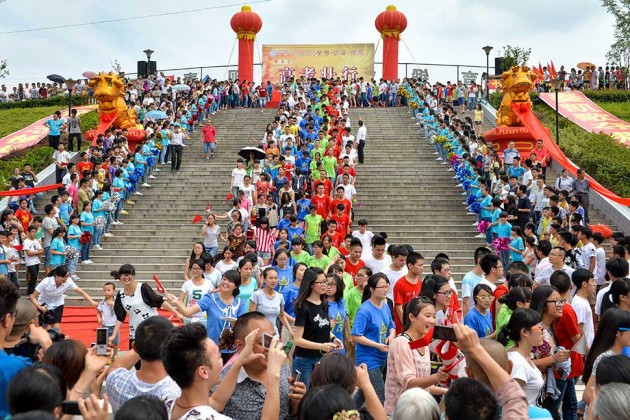 China is a country full of worried parents and stressed-out, nervous students. That's because tomorrow is the beginning of gaokao weekend.
The gaokao (which literally means "high test") is the grueling annual entrance exam that determines the college every student will attend. This year, there will be 9.39 million nail-biting test-takers (up 270,000 from 2013) participating in the two-day exam that runs June 7-8.
With the future of so many of China's students riding on the outcome, cities across the country are taking extra precautions to ensure everything goes smoothly. "Local governments should be ready for emergency responses to ensure examinees' smooth commute in the case of traffic jams," the Ministry of Education announced on Thursday, reported the official Xinhua News Agency. "Local governments are asked to prepare for possible natural disasters such as earthquake, high temperatures, rainstorms and floods to guarantee that all exams go ahead," the ministry added.
In Beijing, more than 70,000 students have signed up for the weekend test. Concerned that the flood of parents ferrying children to the exam will cause horrendous traffic jams, city authorities have designated 12 streets as "green channels" for test-takers. Over 1,700 of Beijing's taxi drivers have volunteered to give free rides to students, China Daily reported on Thursday.
Meanwhile, in the southern city of Foshan, Guangdong province, where more than 44,000 students will take the gaokao, authorities have banned outdoor square dancing, a popular activity for elderly Chinese, within 500 meters of testing centers. The fear is that the accompanying music, usually blaring over loudspeakers, would disturb the students' ability to concentrate.
The test for now has three key areas, including Chinese, math, and English, but that is expected to change in the next few years. The education ministry has announced a controversial plan to reduce the English emphasis, while beefing up Chinese, starting in Beijing.
Some educators, too, are questioning whether it is a mistake to tie so much of a student's future to one exam, and whether the excessive pressure that places on students is healthy. China's high-stress high school and college examination system is contributing to a wave of students committing suicide, warned a study released last month by the Beijing-based nonprofit 21st Century Education Research Institute.
For now, the role of the test in determining one's future is so important that so-called "gaokao sweatshops"—usually boarding schools that put students through boot camp-like test preparation—have popped up across the country.
Hengshui High School, about 270 kilometers south of Beijing and with more than 10,000 students, all of whom board, for example, has won kudos for its record getting students into China's best universities—but also criticism for its over-the-top study regimen.
Hengshui students are required to rise at 5:30 a.m., starting the day with 15 minutes of group exercises, before beginning the grueling daily schedule of 13 classes, all aimed at acing the gaokao, that don't wrap up until 9:50 at night. "The busy schedule is widely criticized for depriving youngsters of their personal freedom and instead turning them into robots," reports Xinhua.
Last year, Hengshui got 104 students into China's two most elite academies, Beijing University and Tsinghua University. Four thousand students from Hengshui will take this weekend's gaokao. And if there was any doubt about the seriousness of Hengshui's study program, just check out some of the school slogans.
There is no "Go Team!" at Hengshui. Instead, the best-known school mantras include: "Life is not a rehearsal, because you won't have the chance to live it all over again," and "If you haven't died from hard work, just work harder," Xinhua reported.
Before it's here, it's on the Bloomberg Terminal.
LEARN MORE