pursuits
Yesterday's Wall Streeter Is Today's Entrepreneur
Bankers go from Wall Street to selling ultraluxury
By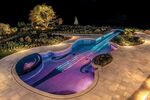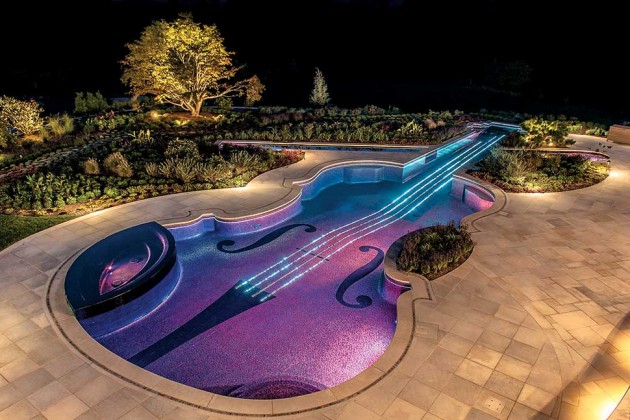 Jay Dweck, a former Goldman Sachs and Morgan Stanley executive, lives in a $4.8 million home in Bedford Corners, an hour's drive north of New York City, with a violin-shaped pool inspired by a Stradivarius he once owned. The master bathroom has a television near the whirlpool tub, and one will go across from the sink. Another will be installed across from the bidet and toilet, and a fourth will be in the shower, whose water is filtered by reverse osmosis. Each TV will be wired to turn on automatically when someone is nearby. This isn't just self-indulgence for Dweck; it's a business plan: In May he set up a company called Live Better Systems to sell similar installations to fellow 1 Percenters. "I always have visions and dreams of things you can do, and this is a realization of something," says Dweck. "The idea is to improve quality of life using technology."
At a time when Thomas Piketty's book on rising inequality has sold out on Amazon.com, some bankers have left Wall Street and are opening businesses that aim to profit by making the good life even better. The potential market for their products is growing fast. The number of people worldwide worth $100 million or more has jumped 62 percent since 2003, to 37,104, according to a March study by property broker Knight Frank. The wealth chronicled in Piketty's bestseller, Capital in the Twenty-First Century, creates business opportunities, says Sally Wilkinson, a former UBS economist. With her husband, Serge Marquie, who left his job at Goldman Sachs last year, Wilkinson is selling rights to buy Napa Valley wines before they're bottled. "There's incredible inequality, but there's also incredible demand at the high end of the market," she says. "That's just a reality of the world we live in."
The bankers-turned-entrepreneurs don't see their products as indulgences for the pampered, according to interviews with a half-dozen of them. They see them as innovations that will eventually benefit people up and down the income scale. Last year, Goldman Sachs partners Paul Scialla and his twin brother, Peter, left the company to devote themselves to their firm, Delos Living, which calls itself "the pioneer of Wellness Real Estate" on its website. "We're launching this brand and launching this movement," Paul says before giving a tour of a $50 million penthouse Delos Living is selling. The apartment, on East 11th Street in Manhattan, features posture-friendly cork floors, purified air, and antimicrobial coatings on doorknobs. "There's so much attention focused on the environmental impact of buildings, and we didn't think there was enough focus on the human," he says.
The two apartments the company has already sold in the five-unit building went to Leonardo DiCaprio and Deepak Chopra, both Delos advisory board members. Scialla says he left Goldman Sachs when he envisioned the potential social benefits—and financial rewards—of bringing health-centered spaces to the masses. He says Delos's designs are not just for movie stars and best-selling authors. "If we can scale this and get this to as many people as we can through real estate, that's a real big win," he says, noting that the company has pledged to build housing for orphans in Haiti and that its technology could be used in hospitals and affordable apartments. "Anything with four walls and a roof can be infused with this thought."
Dweck's pool has about 5,600 underwater fiber-optic cables that light up like multicolored strings and features a hot tub representing the violin's chin rest and two narrow koi ponds shaped like a bow. He plans to use programing skills he honed on Wall Street to coordinate underwater lights with music piped through speakers. "Let's say I play some violin piece," he says. "I can just make it so that it's like the strings are being played in the appropriate place."
Dweck wants to program his home's 24 TVs, 140 loudspeakers, heating and security systems, and window shades to learn to accommodate the preferences and habits of their users. "Anything that shouldn't require volitional thought should just happen by itself," he says. "If we can automate it away, we should," so that people can focus on more important things.
Once Dweck is satisfied with the way his home improvements work, Live Better Systems will start offering them to clients—probably by yearend. The renovation of his stone-and-shingle house will cost $3 million, and he expects to spend another $3 million on fixing up grounds that include the pool, a baseball field, an outdoor kitchen, and a movie screen. "Lots of people" have that kind of money, he says. "They're willing to spend it on, to me, much more frivolous things."
Marquie and Wilkinson's company, E-Cep, is "creating a financial product," Wilkinson says. Similar to Bordeaux futures, E-Cep contracts will give consumers rights to California wines at a set price. While their customers are "bankers, hedge fund guys," Marquie says, the business allows him and his wife to have a positive impact on society, helping wineries expand their customer base and giving the public a new way to purchase wine. "Capital can be useless, or it can be very beneficial," Marquie says. "And it is important that people who have the capital are making it as useful as possible."
Before it's here, it's on the Bloomberg Terminal.
LEARN MORE