Verizon Tells Netflix to Remove Congestion Notices on Sluggish Videos
by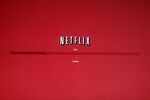 The blame game between Netflix and Verizon Communications entered the cease-and-desist phase on Thursday. Verizon warned that it might sue the streaming-video service if it doesn't stop displaying a notice to subscribers—"The Verizon network is crowded right now"—when content loads sluggishly.
"Netflix's false accusations have the potential to harm the Verizon brand in the marketplace," the company's general counsel, Randy Milch, wrote in a letter to his counterpart at Netflix, David Hyman. "This potential harm is broader than only the experience of a customer viewing Netflix content. The impression that Netflix is falsely giving our customers is that the Verizon network is generally 'crowded' and troublesome."
Verizon could lose customers for its FiOS broadband service, Milch warned. The company also wants Netflix to tell it how many people saw the notice, including dates and times "and the purported substantiation for it."
The cease-and-desist letter came one day after Netflix subscribers starting noticing the on-screen messages about Verizon, part of the streaming-video company's continuing struggle to shape net-neutrality rules under consideration by federal regulators.
A Netflix spokesman, Joris Evers, declined to say whether the company would stop displaying the Verizon congestion notice. "This is about consumers not getting what they paid for from their broadband provider," Evers wrote in an e-mail. "We are trying to provide more transparency, just like we do with the Netflix ISP Speed Index, and Verizon is trying to shut down that discussion." He said the company last month began "testing ways to let consumers know how their Netflix experience is being affected by congestion on their broadband provider's network."
The Netflix explanatory notice is also interesting because Verizon is one of the companies that Netflix recently agreed to pay, along with Comcast, for a more direct network connection—and presumably better experiences for Netflix users. That recent deal wasn't lost on Verizon: "I sincerely hope this is not a harbinger of things to come in terms of how Netflix treats its network partners and our mutual customers," Milch wrote.
Before it's here, it's on the Bloomberg Terminal.
LEARN MORE