In Los Angeles Clippers Sale, Donald Sterling is Still a Wild Card
by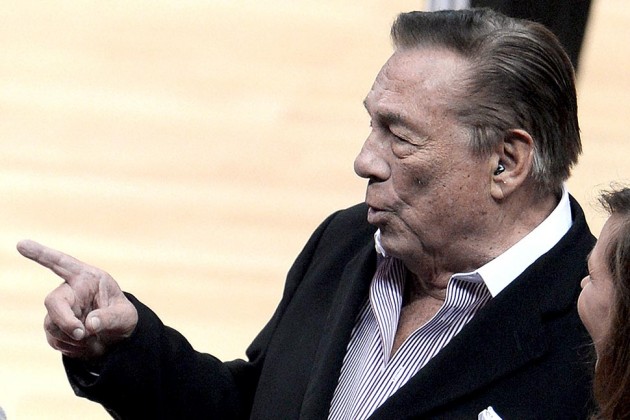 In the latest wrinkle to the Donald Sterling saga, the Los Angeles Clippers owner is reportedly ready to give up his legal fight with the NBA and agree to his wife Shelly's deal to sell the team to Steve Ballmer for $2 billion. In an interview with NBC4 on Tuesday, Sterling said he was ready to "move on" and that the sale was "all good." On June 4 his lawyer, Max Blecher, told ESPN that the volatile owner had approved the sale.
ESPN noted, however, that Sterling had yet to sign anything. A person close to the situation says that's still the case as of this morning, though a signature could happen anytime. Until it does, Sterling remains a potential roadblock to the sale. He has gone back and forth in his willingness to fight the NBA since Commissioner Adam Silver banned him for life at the end of April. In a May 11 interview with CNN, Sterling sounded resigned to losing his franchise; 11 days later, he signed an agreement giving his wife authority to sell.
But then he fired off a 32-page letter calling the league's actions against him a "sham," and Blecher said Sterling disavowed any agreement to sell the team. He followed that with a $1 billion lawsuit against the league. In the meantime, Ballmer came forward with his $2 billion, and Shelly took over control of the family trust after neurologists declared her husband to be "mentally incapacitated." She even offered to indemnify the league against any damages Sterling might seek, which meant his fight with the NBA would have to go through her first. And then came yesterday's word of surrender.
The NBA, tellingly, has yet to comment on Sterling's reported agreement to sell. It's possible that Blecher got ahead of his client, or even that he's trying to nudge him to sell. It's also possible that Sterling will change his mind, again.
Before it's here, it's on the Bloomberg Terminal.
LEARN MORE