How to Go Public Without a Stock Exchange
By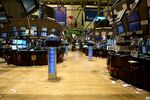 When the last general store serving 10,000-resident Port Townsend, Wash., folded in the Great Recession, the community 40 miles northwest of Seattle faced a dilemma. "You couldn't even buy socks and underwear in our town," recalls serial entrepreneur Martin Gay.
So in 2011, Gay and a handful of others turned to a little-used alternative: a direct public offering (DPO). By selling shares in the store to more than 1,000 individual investors from as far away as Spokane, they raised $700,000 and opened the Quimper Mercantile Company in October 2012. The store took a loss in 2013 but is projected to be profitable this year, says Gay.
Direct public offerings allow local consumers of a product or service to own a piece of the company behind it. The idea is similar to equity-based crowdfunding, which is still on hold while the Securities and Exchange Commission writes the rules. DPOs are governed by widely varying state securities laws, and investors must come from within the state where the offering is taking place.
As with crowdfunding, the DPO process allows a company to raise money in small increments and to advertise its shares to the general public, rather than just to wealthy (or "accredited") investors.
Although DPOs are not new, they are labor-intensive and not very common, says Bruce E. Methven, a business law attorney with Methven & Associates in Berkeley, Calif., which specializes in securities offerings. It may take up to 90 days to get a DPO qualified with the state before the sale of stock can begin, he says, and "most companies can't wait that long."
His law firm typically charges something between $14,000 and $21,000—not counting the state filing fee of $2,500—for DPOs and asks its clients to pull together the initial paperwork themselves to keep the cost down.
But the method is becoming more popular, particularly in the locavore and slow-money movements that encourage people to focus on investing and spending in their own communities. Proposed SEC rule changes could make them more common. Jenny Kassan, co-founder of Cutting Edge Capital, says her Oakland (Calif.) consultancy has completed nine DPOs across the country in the past three years and has 20 in progress.
"It helps small businesses raise money in alignment with their goals and mission," she says. If hundreds or thousands of people own small pieces of a company, they won't necessarily be looking for hockey stick-curve growth and a quick, lucrative exit, the way angel or venture investors often do.
Kassan and her co-founder, John Katovich, often use the example of the 1984 DPO by Ben & Jerry's ice cream makers, in which almost 1 percent of Vermont households became shareholders. When Unilever bought the company in 2000, those shareholders realized nearly a fourfold return on investment.
But the reality is that few small businesses become Ben & Jerry's. Most are more like Real Pickles, a fermenter that churns out old-fashioned dills, sauerkraut, and pickled beets from its plant in Greenfield, Mass.
Dan Rosenberg, general manager and co-founder with his wife, Addie Rose Holland, says their priority is not becoming a huge corporation but making healthful food and creating a local, sustainable company. Real Pickles buys produce only from nearby organic growers, which limits the company's off-season production. "We went into this more as activists than entrepreneurs," Rosenberg says.
After founding the business on a shoestring in 2001 and operating out of an incubator kitchen, they purchased a 100-year-old industrial building and turned it into an organic pickling facility in 2009. Since then, the 16-employee business has tripled its sales, with its products carried by 350 stores throughout the Northeast. It brought in $750,000 in revenue in 2013 and projects $950,000 this year, Rosenberg says.
In late 2012, he and his wife decided to sell the business and create a worker-owned cooperative, a structure that would allow them to make their employees co-owners and sustain the company's social mission even after the two of them eventually move on. Employees were given voting stock, and the company sold nonvoting preferred shares to outside investors through a DPO. Over two months last year, they raised $500,000 from 77 investors, who each put in a minimum of $2,500.
Real Pickles searched far and wide before a local foundation alerted them to Cutting Edge Capital, where they learned about the DPO option. "It was an amazing fit, because we had already built our brand through a community network, and we're in a hot spot in terms of interest in buying and investing locally," Rosenberg says. Preparing for the DPO took about seven months and cost less than $20,000.
They launched their investment campaign in February 2013, alerting their 1,200-customer e-mail list and marketing the opportunity with a press release that landed them print and radio coverage. "Within two or three weeks we had 250 requests for copies of our prospectus," Rosenberg says.
By late April, all the shares in Real Pickles had been sold and the co-op conversion was completed by the end of May 2013. Stockholders agreed to a five-year holding period, during which their shares are nontransferrable. Their opportunity for financial gain comes from an annual 4 percent target dividend, which requires a vote from the co-op's board of directors. "The investors we found are doing this in large part to support our mission," Rosenberg says.
He's become a fan of the DPO, as has Quimper Mercantile's Gay, who travels from Port Townsend to conferences around the country promoting the idea. And he's got a new business in the works, one that could also draw passionate support: a cannabis-growing and processing operation in Washington state, which recently legalized recreational pot. "I may go back by the end of the year and do another DPO for that," he says.
Before it's here, it's on the Bloomberg Terminal.
LEARN MORE