Slim Pickings for Sallie Krawcheck's Fund Investing in Female Leaders
by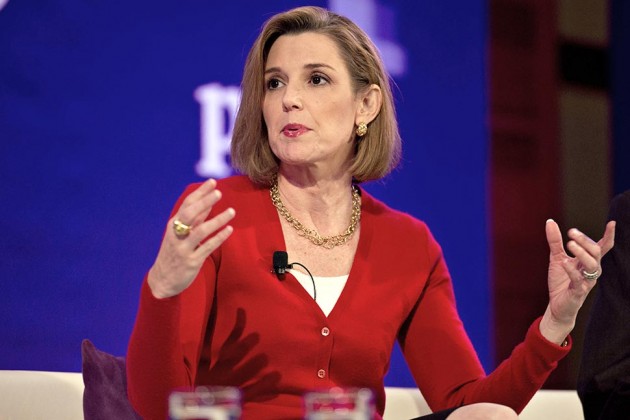 Sallie Krawcheck is moving from the sell side of corporate gender advocacy to the buy side.
The storied former bank executive is opening an index fund that will invest in companies with a sizable share of women in their boardrooms and executive suites. Krawcheck's advocacy group, 85 Broads, will change its name to Ellevate and work with the Pax family of investment vehicles for the new endeavor. It's a way to prod companies into moving more women into positions of power and a bet that gender balance at the top makes for savvier strategic decisions—a thesis supported by research.
Pax, which also offers a vehicle for investors who want to back social and environmental causes, says this is the first fund focused on female leadership. Krawcheck's prospectus notes that she will be buying into companies around the globe, which is good, because the pickings in the U.S. are kind of slim.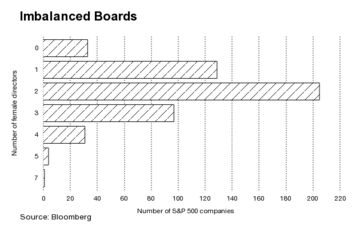 In the S&P 500, only 36 companies have more than three women on their boards of directors, according to an analysis of Bloomberg data. Only five of those companies have more than four female directors: Avon Products, Procter & Gamble, KeyCorp, Campbell Soup and Estée Lauder.
In sheer numbers, Estée Lauder and its seven women in the boardroom looks to be a clear leader and a likely "buy" for Krawcheck. In terms of share, Avon is on top: Half of its 10 board members are women.
In the S&P 500 are 33 companies that don't have any women on their boards and thus won't get a glance from Krawcheck. That group includes Under Armour, a company currently bent on winning more female customers.
Krawcheck gets a few more options if she focuses on female executives, but not many. Only 10 companies in the S&P 500 have more than four female executives, including Netflix, Mondelez International, and Kraft Foods. Zoetis and Nordstrom, each with six women in the top offices, are the best by this metric.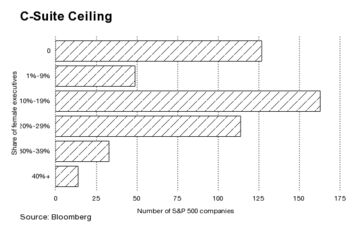 The pool of large companies without any women in leadership is far larger: 127 of the biggest publicly traded companies in the U.S. flunk this test, including Comcast, Chipotle Mexican Grill, and Delta Air Lines.
Ironically, Citigroup, where Krawcheck spent much of her career, might not make the cut for her new fund. Of its 14 top executives in the post-Krawcheck era, only two are woman: Jane Fraser, the head of U.S. consumer banking, and Barbara Desoer, CEO of Citibank N.A. Both were promoted this spring.
Before it's here, it's on the Bloomberg Terminal.
LEARN MORE