'Cruise Ship Virus' Sickens 20 Million Americans on Land Each Year
By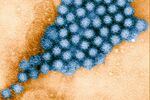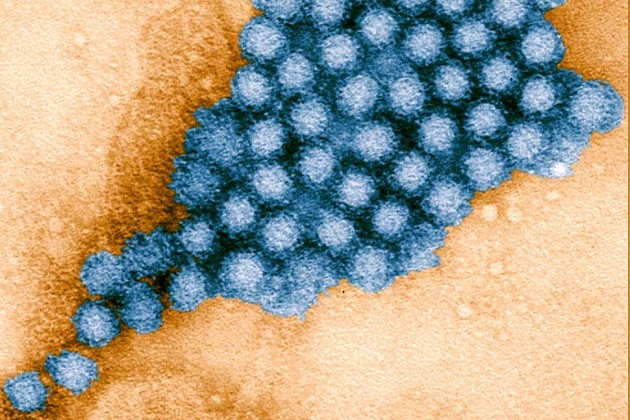 Norovirus makes headlines when it turns cruise liners into floating islands of disease, as when it sent a Royal Caribbean liner home early in January. But cruise ship outbreaks account for just 1 percent of reported norovirus cases, according to data published today by the Centers for Disease Control: About one in every 15 Americans, on land or at sea, get sick with the virus each year.
Norovirus is mostly transmitted by person-to-person contact, including in health-care settings. The CDC's analysis focused on food-borne transmission, a major route, because it can expose a large number of people to an outbreak. Norovirus is the leading cause of food-borne illness. "The food service industry has a crucial role to play in preventing norovirus outbreaks in contaminated food," CDC director Tom Frieden told reporters during a conference call.
The virus is a nasty bug. It can survive freezing temperatures or heat up to 140 degrees Fahrenheit. It resists common disinfectants and can linger on surfaces for two weeks, according to the CDC. Its effects are expensive—treating people with the virus costs an estimated $777 million per year—and it can be deadly. It's also potent. Exposure to as little as 18 particles can make you sick, meaning that the amount of virus on the head of a pin could theoretically sicken 1,000 people, the agency says.
Transmission is primarily through "the fecal-oral route," which means exactly what you think it does. And the best opportunity to reduce the number of infections is to improve practices in restaurant kitchens, the CDC says. In particular, the agency urges more and better hand washing, making sick workers stay home, and having kitchens overseen by managers who are certified in food safety, which has been shown to reduce outbreaks.
The CDC cites research saying that "one in five food workers in restaurants report having worked while ill with vomiting or diarrhea for at least one shift in the previous year." Most restaurant workers earn low wages and don't get paid sick leave. When they come to work ill, this puts diners and coworkers at risk. It will be worth watching whether cities with paid sick leave laws—New York recently enacted one—report lower rates of food-borne illness.
The CDC recommends policies that require ailing food workers to stay home for at least 48 hours after their symptoms stop. Paid sick leave and more flexible staffing would surely impose costs on businesses and customers, so the current restaurant economy doesn't seem likely to embrace it. One way or another, diners will pay.
Before it's here, it's on the Bloomberg Terminal.
LEARN MORE