pursuits
Q&A: Former Exec Explores Amazon's Internal Culture
By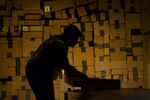 A decade ago, retail consultant John Rossman spent almost four years in the belly of the beast as an executive at Amazon.com. Rossman managed the third-party marketplace and worked with then-partners such as Target and ToysRUs.com. He also sat in Amazon's inner sanctum while Chief Executive Officer Jeff Bezos was trying to recover from the dot-com bust and build a sustainable future for the company.
This week, Rossman is self-publishing a book called The Amazon Way: 14 Leadership Principles Behind the World's Most Disruptive Company. It comes at an interesting time: Amazon is battling with book publishers such as Hachette and preparing to expand into product categories (groceries) and release new hardware (a forthcoming smartphone). [Full disclosure: My book was published by Hachette and is affected by Amazon's dispute with the company.]
I sat down with Rossman to discuss Amazon, its unique and sometimes unforgiving corporate culture, and some of the controversies surrounding the company.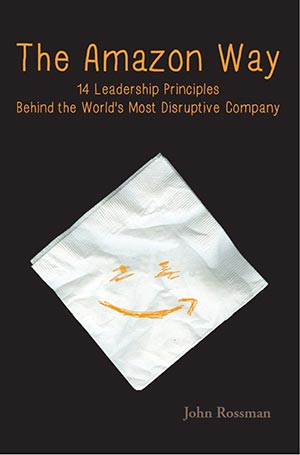 In my book about Amazon, The Everything Store, I call Jeff Bezos's thunderous displays toward colleagues "nutters." In your book you call them "pyrotechnic displays of emotion" and describe the time he said to you in a meeting, "That is the most pathetic answer I have ever heard!" You also write that these uncomfortable moments at Amazon contain valuable lessons. Why?
I remember watching an episode of the Wide World of Sports with Jim McKay when I was a kid about the brutal training techniques of another country's women's volleyball team. The coach's quote was: "What does not kill you makes you stronger." That made an impact on me as a young man. I feel the same way about those moments at Amazon. If you can appreciate the lesson, it's a tremendous opportunity to learn.
I think it's almost part of a test by Jeff: Is this person in enough control? Do they have the confidence to take feedback like this and split the lesson apart from the emotion? Companies like Amazon are looking to build great leaders. You have to be able to take the heat.
Lots of companies have leadership principles and internal values. They are often inspirational hokum. Why do Amazon's 14 leadership values matter?
Amazon's leadership principles are different for a few reasons. First, they are usable at a practical level. Amazon's can be employed in most situations where trade-offs, prioritization, strategy development, or key scenarios are being developed. Second, Amazon's are authentic and represent who the company really is. They are a very practical reference to help a large, rapidly growing organization to gain alignment. Most companies' principles are watered down, not used to make hard decisions, and are not well understood by employees.
One of Amazon's values is customer obsession. But being customer focused often sounds like a cliché. Few companies will profess to ignoring their customers or putting them second. Does the phrase truly mean more at Amazon?
It does, and it's easy to understand why it sounds like cliché. There are two key words: "customer" and "obsession." To obsess means to think very deeply about it, to never let it out of your thinking, and to use it as the constant cornerstone of approach. Most companies don't truly obsess about anything—they think about it, they may even act on it, but they are not obsessed. Look at the history of features and advancements Amazon has made, and they truly do work to make a great customer experience. They make long-term investments to create an innovative and better customer experience.
But what are your thoughts on Amazon making it more difficult for customers to buy or preorder books from Hachette in the midst of difficult contract negotiations with the publisher? How do you square that with customer obsession?
Amazon is flexing its muscle and negotiating with a supplier. It happens every day by every company in every industry. One can argue that "getting improved terms" benefits the customer, as this allows Amazon to pass price improvements and other terms on to the customer. The flip side is also true: The negotiation, in the short term, impacts customers and makes it harder to easily access the Hachette selection and Amazon features such as Prime and preorders.
Customer obsession is a very real value at Amazon, but it is not the only one. That's the great benefit of having stated and well thought-out principles, which sometimes might not be in alignment—they help you think through all the considerations. Another Amazon value is ownership, which is defined as "thinking long term and not sacrificing long-term value for short-term results." By pursuing favorable terms and increasingly using their leverage in the market, Amazon is balancing long-term benefits to customers and shareholders with immediate customer impact.
Meetings at Amazon begin with everyone in attendance reading in silence written documents called "narratives." I know of a few former Amazon execs who tried and failed to implement that at their next companies. Can Amazon processes like this one work at other companies?
Absolutely, in the right doses and with the right leadership and patience. Don't try to boil the ocean and drive a change like this in a broad manner. Make sure it is the right approach for the situation. Driving a change like this needs to be leadership driven. If leaders don't buy in and truly work to find the value in a change, then you are just putting lipstick on a pig, and no value is being created. Teams see through situations where leadership is not leading by example. Finally, patience—it takes time to drive culture change. The concept about developing narratives is a culture change to drive clarity and prioritization.
Of the 14 Amazon values, which do you think contributes the most to the company's success?
Beyond obsess about the customer, I think it is think big. From the start, there has always been grand ambition and building to that ambition. But the key isn't in any one of the principles, but in the combination of principles and at times how they either support or might be in conflict. That really forces good conversations, analysis, and prioritization.
In your book you describe the significant, systematic turnover at the company and suggest that this is deliberate and actually one of Amazon's advantages, as opposed to a sign of a flaw in the corporate culture. Explain that: Is Amazon's culture intentionally difficult, and if so, why?
Amazon's culture is intentional about expecting high performance and results. They have a high bar for performance and are committed to not getting complacent. One of the downside risks of Amazon's growth is that it is easy for teams and people to get complacent. Amazon is committed to not getting complacent or creating bureaucracy. Many people are not right for high expectations like that, and that creates systematic turnover. It is a fun and demanding place to work.
Amazon stock is down 30 percent this year. What do you think the reaction is to that fact inside Amazon and on the senior leadership team?
The company pays below-market salaries, with heavy stock incentive. When there is stock movement, the impact is felt throughout the company in a material way. Amazon has had a steady and significant six-year stock increase, going from $37 a share in November 2008 to over $400 a share this year, without significant downward adjustments. The vast majority of people at Amazon have only known the stock price to increase, so this is a new reality for many people.
The senior team will perhaps pull the reigns in a little bit on some of the spending and hiring, but I doubt there is immediate reaction beyond that. If it stays flat or decreases over a prolonged period of time, that becomes a bigger factor.
A lot of folks are betting Amazon will introduce a smartphone this summer, and there's plenty of skepticism that it can make a dent in the crowded market. What do you think the process is inside Amazon around finally producing a phone? How would they think about the rationale for doing it and pursue a model that makes sense?
It is going to be hard for Amazon to make a dent, especially in the short term. I think the phone will be tightly integrated with the Amazon Prime program and offer unique benefits to Prime members. It will be another way of adding value to Prime. I'm guessing the process for greenlighting the phone included all the typical market, competitive, and financial analysis that one would expect.
What would be "the Amazon way" would include rethinking the customer experience and thinking beyond the normal "phone" experience. Perhaps this is in your data plan; perhaps this is connecting with your purchases and preferences; perhaps this is with your content.
All of this will reinforce the Amazon flywheel and either retain customers or draw more people into the Amazon ecosystem. Once customers commit to the Amazon Prime membership, it will get harder and harder to leave, and they will be motivated to use Amazon as much as possible. Finally, Amazon keeps at things for a long period of time. They don't typically enter and then exit quickly. Expect Amazon to be patient and keep at the smartphone market for awhile.
(
Corrects to add disclosure in the second paragraph
)
Before it's here, it's on the Bloomberg Terminal.
LEARN MORE