pursuits
What to Expect at Apple's Developers Conference
By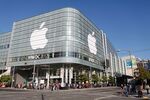 Apple's Worldwide Developers Conference, which starts today, is one of the few times a year when the company shows off what it's been working on. While the most anticipated items are always new devices, Apple executives also take these opportunities to show off changes to the software that the devices run. Expect to hear more about software than hardware on Monday. After all, the annual June event is officially a confab for Apple developers, who need to learn how to use it. Apple Chief Executive Tim Cook will kick things off with a keynote address. Here's your viewer's guide to this year's event, which the truly devoted can watch live beginning at 1 p.m. EST.
Changes to Apple's operating systems: The company's two operation systems—iOS for mobile and OS X for PCs—are gradually converging as Apple tries to make switching between devices as comfortable as possible. The mobile version got a major update last year, and this time around it ought to be OS X's turn. This is likely to bring the desktop version of Apple's experience more in line with the flat feel of the mobile software the company introduced with iOS 7. "As more and more apps bridge the gap between the desktop and mobile, the lack of consistent branding and design across platforms is becoming a problem," writes Mac developer Craig Hockenberry.
Apple observers expect to see a bevy of new features added to the mobile software. (9to5Mac recently posted a comprehensive roundup.) This includes song recognition capability for Siri; transit directions in Apple's Maps software, which makes sense given the company's acquisitions of a number of transit app companies in recent months, and a stand-alone version of iRadio, Apple's Pandora-like music service tucked into its Music app. Apple has confirmed its acquisition of Beats Electronics, so it will be interesting to see whether Cook gives a better indication of how Beats fits into Apple's plans for music.
New areas of focus: The Financial Times recently reported that Apple will discuss on Monday an expansion of its efforts to promote Internet-connected home appliances. The project seems relatively modest, according to a report from GigaOm: Apple would be offering device makers a path for becoming certified, so customers could buy products for their homes and know they could be easily controlled with an iPhone.
Another area that Apple seems set to push into is health. It's expected to announce an app called Healthbook, which would pull together fitness data from a variety of sources. Last year the company added the M7 motion coprocessor to the iPhone 5s, allowing it to continuously collect motion-related data from its existing sensors. Apple could also pull in data from other devices, like Internet-connected scales. The Healthbook app would be a logical fit if Apple introduces a device designed to be worn around your wrist.
A time to fantasize about hardware: While Apple has released some phones at WWDC, the last few versions have come in the fall. The run-up to a new version of the iPhone is usually marked by increasingly frantic reports of leaks and rumors, which haven't occurred recently.
But anytime Apple calls a bunch of people together to discuss its plans, the anticipation will mount. Could Cook finally announce the iWatch? A new, more powerful version of Apple TV? An actual television set made by Apple? Not likely, but there's always a chance.
Before it's here, it's on the Bloomberg Terminal.
LEARN MORE