China's Kids Get Exposed to Cigarette Smoke at Middle School, National Survey Finds
Bloomberg News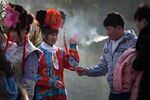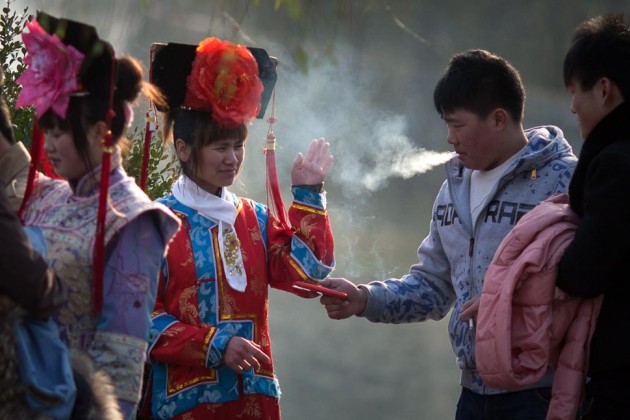 What can kids in China do when a pack of cigarettes is too expensive?
Buy them individually. That's how one out of four Chinese middle school students who currently smoke purchased their most recent tobacco fix, according to the country's first Global Youth Tobacco Survey, which was released yesterday by the China Center of Disease Control and Prevention.
Covering 155,117 middle-school students in 31 provinces, the survey found that 6.9 percent of them are current smokers. That compares with 6.7 percent in the U.S., according to the U.S. Centers for Disease Control and Prevention. Counting boys only, China's number rises to 11.2 percent overall and 30 percent in some provinces.
"Reducing the smoking rate among youth is the key to tobacco control," wrote Wang Yu, director of China's CDC.
China has 300 million smokers, half of whom started before age 20. Each year, smoking kills 1 million Chinese, a number that's expected to triple by 2050 at the current rate of smoking, according to the World Health Organization.
Among the more alarming findings of the new survey is that 72.9 percent of middle-school students were exposed to tobacco smoke, and more than half of that exposure took place at school. Although China forbids selling cigarettes to adolescents, more than 80 percent of current smokers say they were never turned down by sellers because of their age, according to the survey.
What if kids who are tempted to smoke have no money at all? The survey provides another troubling detail: 2 percent of students said they'd been supplied free cigarettes by those working in the tobacco industry.
Before it's here, it's on the Bloomberg Terminal.
LEARN MORE