BNP Paribas Pushed to Pay $10 Billion to Resolve Probe, WSJ Says
Zachary Tracer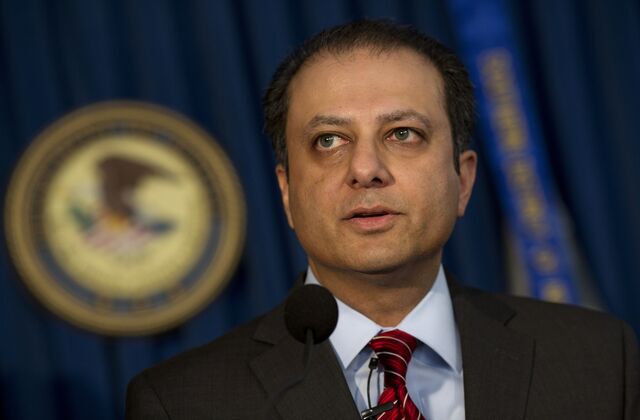 BNP Paribas SA, the French bank being probed for sanctions violations, is facing demands from the U.S. Justice Department to pay more than $10 billion to conclude the probes, the Wall Street Journal reported.
BNP Paribas is seeking to pay less than $8 billion to end the criminal investigation, which is tied to allegations of transactions with countries including Iran, the newspaper reported today on its website, citing people familiar with the settlement discussions without identifying them.
Regulators and prosecutors were seeking more than $5 billion in fines from the Paris-based bank, as well as a guilty plea to criminal charges for violating U.S. sanctions, a person with knowledge of the talks told Bloomberg News last week. Manhattan U.S. Attorney Preet Bharara and other prosecutors are pressuring the company to plead guilty to moving funds for clients in violation of sanctions on Sudan, Iran and Cuba, people familiar with the matter have said.
BNP Paribas has told investors it can raise billions of dollars by offering debt after reaching a settlement with the U.S., the Wall Street Journal said.
Cesaltine Gregorio, a spokeswoman for BNP Paribas in New York, and the Justice Department's Peter Carr didn't immediately respond to messages seeking comment. The lender's American depositary receipts fell 3.9 percent to $34.70 at 3:16 p.m. in New York.
Before it's here, it's on the Bloomberg Terminal.
LEARN MORE