Winter Whining Turned Corporate Chiefs Into Meteorologists
by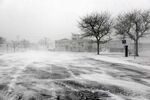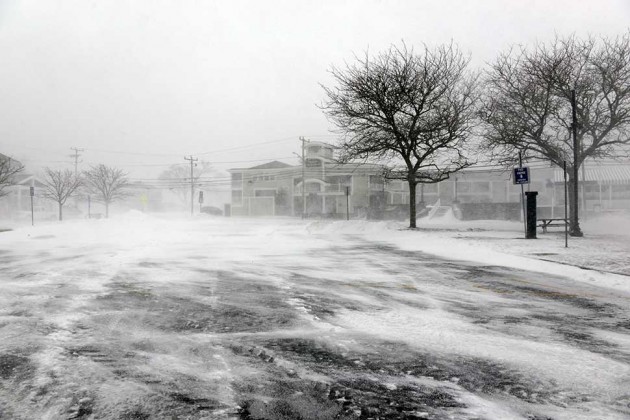 In addition to accounting and corporate finance, business schools should teach would-be executives how to pull off a successful snow dance. A little winter weather, it turns out, is a perfect excuse for shoddy results. Unlike revenue and profits, there are no reliable metrics for measuring just how bad a recent winter has been, and executives capable of posting decent results in frigid temperatures can herald the challenge overcome through managerial determination.
With the earnings season coming to a close and summer almost in full swing, Bloomberg Businessweek decided to see just how much executives at S&P 500 companies played the weather card this winter. The short answer: a lot. In earnings conference calls since Feb. 1, they mentioned "weather" 520 times, up from just 313 in the same period last year. The results were the same with other meteorological catchphrases: "winter" (340 times, vs. 172), "snow" (134 times, vs. 69), and "polar" (44 times, vs. 6).
This, of course, is mostly excusable. It was a pretty terrible winter—particularly in the Northeast—and that had an effect on any business that relied on foot traffic or transportation. As Costco Chief Financial Officer Richard Galanti put it: "I'm not trying to make excuses, but it's been unbelievable."
In the first two months of the year, Delta canceled 17,000 flights. In January alone, Urban Outfitters closed individual stores 312 times. And Dean Foods said earnings slumped because snow days forced kids to slurp less school milk.
All that cold had people looking for natural ways to stay warm. Church & Dwight said the harsh winter hurt sales of its Nair hair-removal product, and PetSmart said its dog-grooming business was way off.
It wasn't all grumbling. The polar vortex whipped up some winners. Intuit said more people passed up a trip to their local accounting shop in favor of filing TurboTax returns from home. Slippery sidewalks and driveways meant Johnson & Johnson sold more knee and hip replacements and Snap-on sold more tools for fixing dinged-up cars.
VF Corp.'s North Face jackets were in demand and companies such as Morgan Stanley and IntercontinentalExchange cashed in as customers rushed to hedge positions in heating fuels and other petroleum products.
Harsh winter weather helped CBS grow a crop of couch potatoes. "More people are at home turning on their television sets; that's why our ratings are so good," Chief Executive Les Moonves explained.
And then there were the outliers—those executives who refused to cede to weather even if it was chilling their business. A business model should be able to withstand a few snowstorms, they pointed out. Here are a few such instances of tough talk:
• Expedia CEO Dara Khosrowshahi: "You have bad weather sometimes, and with the global business you tend to be able to work your way through it."
• D.R. Horton CEO Donald Tomnitz: "We have a policy at D.R. Horton, and it's a sincere policy, and that is we don't want our division presidents to give us a weather report."
• St. Jude Medical CEO Daniel Starks: "We have a philosophical bias against blaming the weather for sales in a quarter. … It probably was a factor, but we aren't able to quantify it and won't rely on it as a reason."
• Keurig Green Mountain CEO Brian Kelley: "We don't really track it or see it; maybe someday we will, but we don't. … There's still so many other variables in our business before we talk about weather."
• McDonald's CEO Donald Thompson: "We don't often talk about weather, because next year when it's much better, we probably won't talk about it either. … We don't plan around weather at McDonald's; we plan around customers."
Thompson (a native of blustery Chicago) makes a good point. The real tally on the polar vortex will be clear a year from now. It's hard to play the weather card two years in a row. In fact, a lot of U.S. executives might just fail to mention this winter entirely.
Before it's here, it's on the Bloomberg Terminal.
LEARN MORE