S&P Throws Tesla's Surging Shares on the Junk Heap
by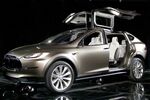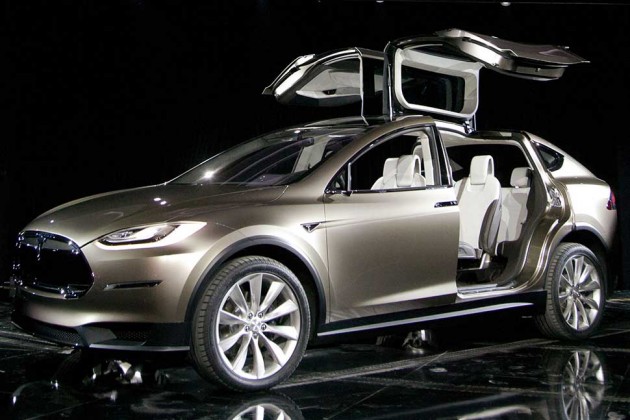 Tesla may have stellar crash ratings, but the company's financial safety is only about as dependable as that of Venezuela. That's the assessment of Standard & Poor's, which just slapped a "B-" credit rating on the carmaker and put Elon Musk's baby in the same "junk" grade as struggling sovereign lenders and crisis-wracked companies.
Long suffering Sears and Radio Shack have S&P ratings only slightly lower, at CCC+, while Best Buy and General Motors hold slightly higher grades. "We believe there is considerable uncertainty in Tesla's long-term prospects and believe that the company is less likely (compared to larger, more established automakers) to successfully adapt to competitive and technological displacement risks over the medium to long term," S&P analysts wrote.
The ratings agency dented Tesla for having a narrow product focus, concentrated production, and scant experience handling a swelling supply chain. S&P also said Tesla's plans to build a giant battery factory carries "significant risk" and that competition for long-range electric cars will intensify quickly. Indeed, Barclays noted earlier this month that new BMW models could flatten Tesla demand.
In S&P's simulation, Tesla's coming Model X SUV will be a flop and the company won't be able to build out enough charging stations to satisfy drivers. It imagines a default in 2017. If the company gets into deep trouble, S&P expects it simply to stop making cars and sit on its cash. Bondholders, in that case, would get about 30¢ to 50¢ on the dollar, according to the agency's forecast.
That said, S&P foresees a smooth road for Tesla in the next 12 months, estimating that it will maintain its margins while cashing in on demand for its seminal sedan.
Tesla, however, is about hopes and dreams. When they see a space-age car that can go zero-to-60 miles per hour in less than four seconds, investors tend to get excited. That's why the stock has almost doubled in the last 12 months, notwithstanding $135 million in losses over that period. It's also why Tesla was able to borrow an addition $2.3 billion in March without any credit rating; investors just handed over the money.
The report from S&P, it should be noted, is "unsolicited." The company decided to weigh in because people are interested in Tesla. In a statement e-mailed to Bloomberg News, Tesla noted that the agency didn't request elaboration on its growth plans or other feedback.
S&P analysts aren't the only ones who don't want to take a ride on Tesla. Of the 15 investment professionals tracking the burgeoning car company, nine have target prices on the stock that are lower than the share's current price.
Before it's here, it's on the Bloomberg Terminal.
LEARN MORE