pursuits
Girl Scouts Want to Put an End to 'Thin Mint' E-Cigs
By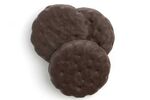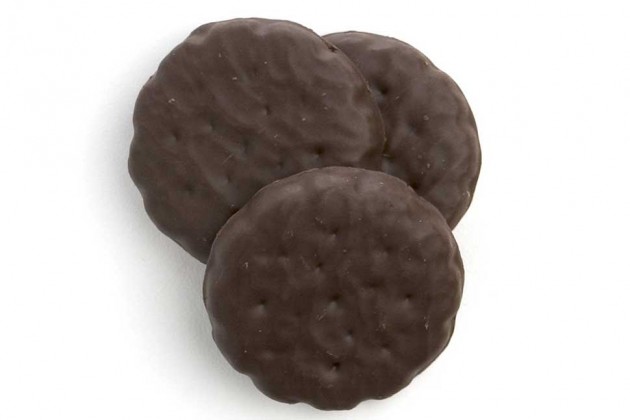 The Girl Scouts sell a dozen different kinds of cookies, including Tagalongs, Trefoils, Samoas, Do-Si-Dos, and of course Thin Mints. What they don't sell is liquid nicotine.
But if you run an online search for "thin mint e-cigs," you will find them for sale on such websites as Hella Vapor, NolaVape, and until recently, ECBlend Flavors. The Girl Scouts, General Mills, and Tootsie Roll Industries have all sent cease-and-desist letters to liquid nicotine companies, asking them to stop using the names of their trademarked brands and threatening legal action if the name appropriation continues.
"Any use is unauthorized and would constitute an illegal misuse of our marks," General Mills told Bloomberg Businessweek in an e-mail promising to "take further action if necessary." Cinnamon Toast Crunch, a breakfast cereal sold by the company, had turned up as an unauthorized e-cig flavor.
It's going to take some serious legal vigilance to catch all the infringers. More than 1,500 individual liquid nicotine makers are selling all manner of products in a new and still largely unregulated market. ECBlend, for example, claims on its website to have introduced a Thin Mint Cookies flavor e-cigarette product in July 2011—a month before, as the company argues, the Girls Scouts of America registered the trademark. ECBlend preemptively changed its faux cookie flavor name to Slim Mints even before hearing from the the Girl Scout legal team. "We were unaware the name Thin Mints was an actual title in use at the time, as opposed to being generic description," the company explained.
ECBlend's Jager Bomb e-cigs have been renamed J Bomb for the same reason. But the company still sells flavors called Red Energy ("A replication of the popular energy drink. Ours won't give you wings, but it tastes like the real thing"), Gungo Bear ("Gummy Bear and Mango"), and Crazy Citrus Cooler ("based on the Hi-C Ecto Cooler® flavor drink"), as well as a whole line of "Dragon" flavored products the company has trademarked itself. They're not the only ones trading on familiarity with new e-cig flavors. Hella Vapor has "Hella Savors Wintergreen," marketed with a picture that looks like a LifeSaver, while AlienVapor offers "Cinnamon Red Hots," "Fruit Stripe Gum," "Swedish Fish," and "Orange Tic Tac." There's even something called "Smurf Piss," which—well, we'll just leave that flavor profile up to your imagination.
These sweet candy flavors might be more than just a legal headache for the brands that hold original trademarks. The e-cigarette market has come under fire recently for what critics see as a blatant attempt to market to kids. The U.S. Food and Drug Administration doesn't currently regulate e-cigarettes, but in April it proposed a new rule that would bring the smokeless products under its control and allow it to limit the sale to those over age 18.
An estimated 10 percent of high school students had tried e-cigarettes in 2012, according to the Centers for Disease Control and Prevention, and now the interest in vaping is spreading to middle schools. As one eighth-grader told NPR earlier this year, "My favorite flavor is gummy bears because it tastes really good."
Before it's here, it's on the Bloomberg Terminal.
LEARN MORE