Patton Partners Tainted by Chevron Pollution Case Won't Stay With New Firm
Paul M. Barrett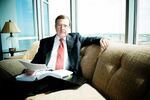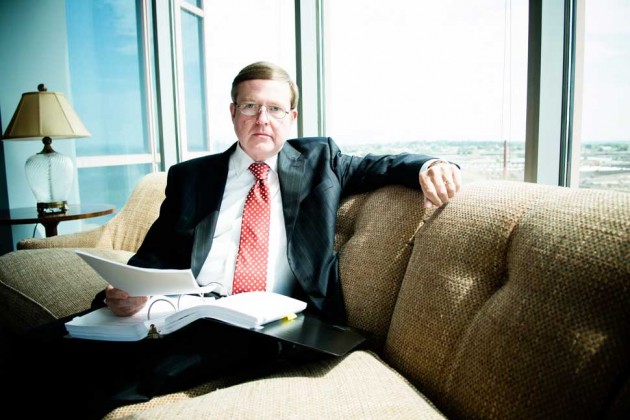 Law firms Patton Boggs and Squire Sanders will move ahead with a merger that was threatened by fallout from the long-running Chevron pollution case. But two partners who exposed Patton Boggs to the epic oil-contamination controversy will not stay with the combined law firm.
The melodrama surrounding the fraught law firm marriage has captivated Big Law observers. One of the best known brands in Washington legal and lobbying circles, Patton Boggs was brought low by a combination of long-term economic woes, partner defections, and its humiliating involvement in a long-running lawsuit against Chevron. That suit had been filed in 2003 on behalf of poor farmers and tribe members in the rain forest in Ecuador. It has its roots in a 1993 suit filed against Texaco, which Chevron acquired in 2001.
Involvement in the Ecuadorian litigation became acutely problematic for Patton Boggs in March, when a federal judge in New York ruled in that a multibillion-dollar judgment won against Chevron in 2011 had been the product of fraud and coercion in the Ecuadorian courts. Patton Boggs had allied itself with the New York plaintiffs' lawyer, Steven Donziger, who was found to be the architect of that elaborate corruption. Donziger has vowed to continue to fight. He denies misconduct and is appealing the New York verdict that branded him a civil "racketeer."
Patton Boggs, in contrast, ran up a white flag of surrender. To extricate itself from the tainted Ecuadorian case and separate itself from Donziger, the law firm agreed earlier this month to an extraordinary settlement with Chevron, which had accused Patton Boggs of helping to cover up  the Ecuadorian fraud. The firm withdrew from the pollution case, expressed "regret" that it had it joined the campaign against Chevron, and even promised to pay the oil company $15 million as a symbol of contrition.
The settlement was supposed to clear the way for Patton Boggs to be rescued by larger, Cleveland-based Squire Sanders. Last week, though, the partner vote on the merger was temporarily suspended after Donziger and his Ecuadorian clients filed papers in federal court in New York accusing Patton Boggs of unethically abandoning the Ecuadorians' cause and agreeing to provide information to Chevron in the form of documents and depositions. Donziger and the Ecuadorians demanded that Patton Boggs compensate the rain forest plaintiffs and threatened to sue the Washington law firm.
After considering the ethical allegations against Patton Boggs, Squire Sanders decided to go ahead with the merger, which will form a 1,600-lawyer, international law firm that will be called Squire Patton Boggs. Barring unforeseen collateral damage from the Chevron case, Squire Patton Boggs could become a major competitor for all kinds of corporate legal assignments.
To cauterize any reputational wound from the bruising Ecuadorian engagement, James Tyrrell, a highly regarded toxic torts litigator and the Patton Boggs partner who got the law firm enmeshed in the case in the first place, will not stay with Squire Patton Boggs, according to two people familiar with his plans. Eric Westenberger, a younger partner who worked closely with Tyrrell on the Chevron case, likewise will not remain with Squire Patton Boggs.
It is far from clear, however, that these moves will in any way mollify Donziger and his clients. Based on the duration and ferocity of the litigation over pollution in Ecuador—litigation that so far has done nothing to ameliorate that pollution—one suspects that Squire Patton Boggs has not heard the last of the misery in the Amazonian rain forest or the courtroom battles it has engendered.
Before it's here, it's on the Bloomberg Terminal.
LEARN MORE