Lawyer Challenging Led Zeppelin Is Sanctioned in Usher Song Case
By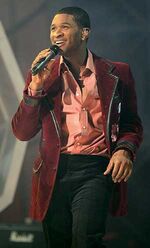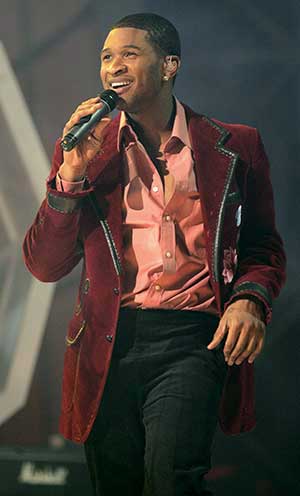 The lawyer preparing a suit over the authorship of Led Zeppelin's Stairway to Heaven has been sanctioned by a federal judge for his "egregious conduct" in a separate copyright infringement case. As detailed in a recent Bloomberg Businessweek story, Philadelphia lawyer Francis Alexander Malofiy is representing the trust of Randy California, the late guitarist for the band Spirit. Malofiy says the introduction to Stairway was filched from Spirit's 1968 song Taurus.
Malofiy is also representing a songwriter who says he deserves credit on the Usher song Bad Girl. On May 21, the judge in that case, Paul S. Diamond of the U.S. District Court for the Eastern District of Pennsylvania, imposed sanctions on Malofiy for soliciting an affidavit from a target of the suit who didn't have a lawyer or understand he was a defendant. Diamond ruled that the "improperly obtained" evidence should be excluded from the case and that Malofiy should pay costs that defendants incurred as a result of his conduct. Diamond also referred the matter to the court's chief judge for further proceedings if necessary, his order said.
The judge also ruled in the copyright dispute itself that Usher and most of the other defendants did nothing wrong and issued a summary judgment in their favor. Two songwriter-defendants remain part of the suit and are fighting it.
Malofiy, 36, said he will appeal the sanctions and the summary judgment. He said he obtained the affidavit properly and clearly identified his and the defendant's roles as he was doing so. "I did nothing wrong," he said in a statement. "I am confident we will be successful in both appeals as the rulings are without legal merit as they are premised upon gross distortions of the truth unsupported by the objective evidence in either matter."
In weighing the sanctions, Diamond criticized Malofiy as "abusive" toward opposing lawyers, citing statements he made, such as "You can't handle the truth," "Don't be a girl about this," and "This is nauseating." The judge declined to punish him for that behavior. "I reluctantly accept that Malofiy's conduct was, at least in part, a function of the grotesquely exaggerated zeal common to less experienced lawyers," he wrote.
Malofiy said the developments in the Usher case won't interfere with filing suit over Stairway to Heaven, which he hasn't yet done. Led Zeppelin and its record company, Warner Music Group, had no comment for Bloomberg Businessweek's original story, and a spokesman for the company didn't respond to a new request for comment this week.
Recent rulings haven't been all bad for Malofiy. On May 19, a U.S. Supreme Court decision (pdf) regarding the screenplay for the 1980 film Raging Bull appeared to neutralize arguments Led Zeppelin could make that Spirit waited too long to sue over 1971′s Stairway. The decision said there's no cut-off date for seeking damages for old copyright claims, though back payments are limited to earnings from the previous three years.
Before it's here, it's on the Bloomberg Terminal.
LEARN MORE