Canadiens Top Rangers in Overtime, Pull Within 2-1 in NHL Series
Rob Gloster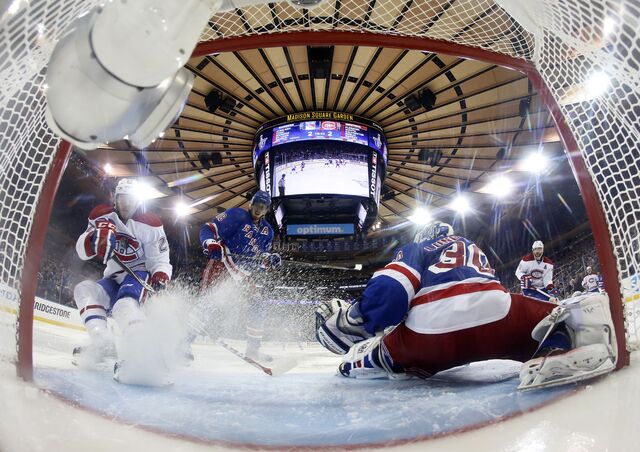 Alex Galchenyuk scored 72 seconds into overtime to give the Montreal Canadiens a 3-2 win that pulled them within two-games-to-one of the New York Rangers in their National Hockey League playoff series.
Dustin Tokarski made 35 saves for the Canadiens in the win last night at New York's Madison Square Garden. The Rangers won the first two games of the series in Montreal.
Game 4 in the best-of-seven Eastern Conference finals is set for May 25 in New York. The winner of the series will play the Los Angeles Kings or the Chicago Blackhawks in the Stanley Cup finals.
Carl Hagelin opened the scoring for the Rangers late in the first period, knocking in a rebound for his fifth goal this postseason. Andrei Markov tied the game early in the second period.
Each team scored in the closing minutes of the third period on a goal that went in off the skate of an opposing defenseman.
Daniel Briere gave Montreal a 2-1 lead with three minutes left in regulation on a goal that deflected in off New York's Ryan McDonagh. The Rangers got even when Chris Kreider's shot went in off Montreal's Alexei Emelin with 29 seconds left, forcing the game into overtime.
"They got a lucky one in the end there," said Tokarski, making his second straight start in place of Carey Price, who was injured in a Game 1 collision with Kreider. "I don't really know how it went in."
Before it's here, it's on the Bloomberg Terminal.
LEARN MORE