pursuits
Crew Change: Millennials Hit the Oil Patch
Millennials see a chance to cash in on the shale boom
By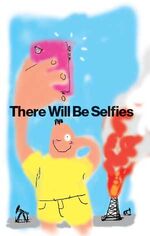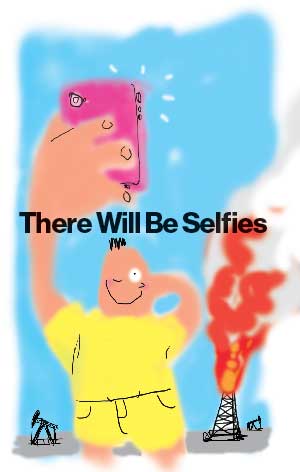 Mark Hiduke recently raised $100 million to build his three-week-old company. The 27-year-old isn't a Silicon Valley technology entrepreneur. He's a Texas oilman.
Now that a breakthrough in shale drilling technology has U.S. oil and gas production booming, an aging workforce is welcoming a new generation of wildcatters, engineers, and aspiring oil barons. After years of failing to attract and retain young talent, the industry is suddenly brimming with upstart millennials such as Hiduke—oil and gas veterans call it "the great crew change." "I've never seen an industry do what the oil and gas industry has done in the last 10 years," says T. Boone Pickens, the 86-year-old oilman. "Ten years ago I could not have made this statement that you have picked the right career."
Hiduke's company, Dallas-based PetroCore, received the $100 million commitment from a local private equity firm in May. Hiduke and three partners plan to buy underdeveloped land and drill shale wells, he says. The shale boom has "created a lot of opportunity for young professionals to jump in and be given enormous responsibility."
The ease with which newcomers such as Hiduke raise money could turn out to be a blessing or a curse, according to Nathen McEown, a 33-year-old accountant at Whitley Penn who organizes networking dinners. "These guys are going to be the poster children of self-made oil and gas tycoons," he says. "Or they could be the poster children of how too much money is chasing deals."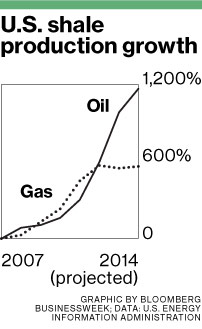 When Patrick Collins was a kid, his father, an oilman, warned him to stay away from the industry because the U.S. was running out of crude. The Midland (Tex.) native went off to New York to study history at Columbia University. He did a marketing internship, then went to business school and worked for a hedge fund research firm before deciding to retrace his father's footsteps. In 2008 he founded Cortez Resources, which buys leases in resource-rich areas and sells them to drilling companies. The company has sold leases valued at more than $100 million. "Everyone who had kids said don't get into this business," says Collins, 34. "I tried to get away, but I love this industry."
One of Collins's friends, Ryan Watts, graduated from the energy management program at the University of Oklahoma in 2004 when there were about 100 students enrolled. Today the program has more than 600, according to the university's website. "The shale revolution changed everything," says Watts, 34. His company, Addax Minerals, has raised about $35 million from wealthy families and individuals to buy stakes in shale-rich areas.
Young entrepreneurs are competing against and sometimes collaborating with industry veterans twice their age. About 71 percent of the workforce is 50 or older, according to a survey by the Independent Petroleum Association of America. At one of their first meetings, Collins says, he and his business partner were dealing with two men who were more than 80 years old. At the same time, the ranks of the Dallas chapter of Young Professionals in Energy have swelled 60 percent, to 4,000, since 2009. Most new members are under age 37.
The gap in generations resulted from the period of low oil prices starting in the 1980s through the mid-2000s, when shale drilling took off. "What you had was an industry that went up, went down, there were constantly people getting laid off, and people got to the point where they just didn't want to be in the oil industry," says Kirk Lazarine, 60, who spent much of his career at Chevron. "That's why you see that 20-year gap, because the industry was so tormented until 2005." Lazarine now works at Grey Rock Energy Partners, which buys minority stakes in wells. Grey Rock was founded in 2013 by Matt Miller, 30, a former McKinsey consultant, and Griffin Perry, 30, the son of Texas Governor Rick Perry.
Since the generational shift coincides with a technological breakthrough, the younger crop knows only the shale boom, and knowledge of conventional drilling might retire with the baby boomers, says Kimberly Lacher, 38, who with Wood Brookshire, 31, runs Vendera Resources. The company has invested more than $50 million in about 1,200 wells. Miller has similar concerns. "What's going to happen when the older folks retire, we don't know," he says. "You're going to see a lot of volatility. You're going to see young people making decisions that were handled by predecessors who had more experience."
Before it's here, it's on the Bloomberg Terminal.
LEARN MORE