Why Is Pepsi Getting Into Fashion?
by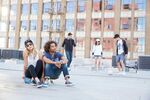 Coca-Cola has made it to the catwalk through such designers as Marc Jacobs. Now PepsiCo is launching a limited-edition line of apparel, accessories, electronics, and skateboards designed by fashion labels. They feature patterns created by street artists in a Pepsi-inspired, red-white-and-blue color scheme, though the Pepsi logo itself is not featured prominently.
Pepsi's marketing campaign is called The Art of Football and seemingly timed to coincide with the World Cup. The fashion collection was unveiled today by Bloomingdale's and includes mostly men's products by apparel brands Original Penguin, Gents, Goodlife, and Del Toro, audio gear brand B&O Play, and skateboard company Shut. Prices range from $49 to $399.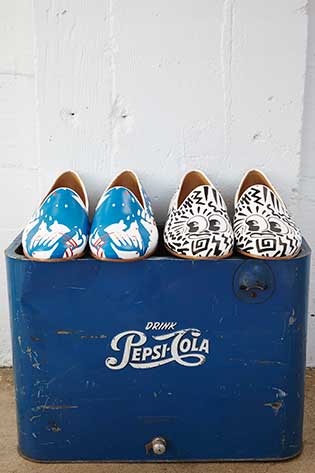 "First and foremost, we wanted to create covetable product that was high quality and well designed," says Kristin Patrick, Pepsi's global chief marketing officer. "We did not want the product emblazoned with logos, as this generation of consumers is not interested in branding that is too heavy handed."
The Art of Football branding would suggest that Pepsi, despite not being a World Cup sponsor, is making an effort to get in on soccer mania as official sponsor Coca-Cola gets its label in front of millions of fans at the games. Yet the link to soccer itself in Pepsi's collection is tenuous. Aside from a cap with a soccer ball design on it, most of the items have very little to do with the sport at all.

It would seem instead that Pepsi is repackaging some of the art it secured earlier this year from its ongoing Art of Football campaign to target the fashion crowd subtly. It's relying on its new design and retail partners to generate buzz about the soda maker's creative collaborations—which is probably more persuasive than if the company spoke exclusively to those consumers about it.
Before it's here, it's on the Bloomberg Terminal.
LEARN MORE