Advice on Refinancing Debt for a 127-Year-Old Business
By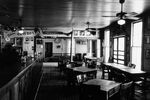 Question: My family has owned and operated a bar in a small town since 1887. My brother and I got a five-year loan and bought out our siblings when our parents passed away. We hoped the bank would extend the loan after five years, but they only extended it for three years, even though we never missed a payment. The interest on this loan is killing us. How can we get a 15-year note?
Answer: Refinancing debt is a challenge for many businesses. However, your bar's century-plus history should count for something. And the lending climate has changed for the better as the economy has improved over the last few years, so your timing is good, says Daniela O'Leary-Gill, head of personal and small business banking with BMO Harris Bank.
"Many businesses are in better shape financially than they were just a few years ago, which means they may have the opportunity to refinance and save money or obtain better terms," she says. If your cash flow and credit scores have improved as well, refinancing is probably a good option for you.
It sounds like you and your brother originally got a five-year commercial loan amortized over 25 years with a balloon payment, says Rob Semrad, a bankruptcy lawyer at Robert J. Semrad & Associates. In other words, you paid as though it were a 25-year loan, but the balance was due five years in. "Lenders typically only lend for five-year blocks and balloon the payment so they can continue making a profit on the borrowers and their business," he says.
It may be tough to find a 15-year fixed loan to replace it, especially since a bar is considered a higher-risk business due to the failure rate associated with the industry. If you haven't consulted with a small business development center near you, make that your first stop, advises Melanie G. Rubocki, firmwide co-chair of the emerging companies and venture capital practice at law firm Perkins Coie. "They will help you with a business plan, discuss your business model, and talk to you about whether you would be a candidate for a [Small Business Administration] commercial property loan," she says.
You'll be more likely to refinance your existing loan if you own the building your business operates out of. If that's not the case, you or your brother will probably have to put up one or both of your homes as collateral to secure a new loan.
"Depending on the strength of your cash flow, you may be able to get a 20-year SBA loan that you could pay off in 15 years," says Michael Cordero, a loan broker and principal of Cordero Capital Partners, who says a typical interest rate for such a loan would be around 5.25 percent currently.
An SBA lender is looking for debt coverage of 1.5, which means that your monthly net operating income (gross revenue minus expenses) should be 1.5 times the loan payment. "If the loan payment is $1,000 a month and your net operating income is $1,500, that's considered a safe loan for the bank and you'd be good candidates," he says.
Commercial loan brokers today often use online platforms that allow them to shop potential loans to national and regional banks and credit unions all over the country. Cordero, who charges 3 percent of the total loan amount, says he usually gets between seven and 10 lender inquiries when he posts a loan package on Boefly.com, which gives him access to 3,600 lenders.
If you don't want to pay a broker fee, take your revamped business plan to local and regional lenders and emphasize your family's long ties to the community. "Just because your current lender doesn't want to extend the term doesn't mean that another bank across the street won't," notes David Black, an attorney with business law firm Berger Singerman.
A bank that's recently opened or expanded into your region and is trying to penetrate the market might be more likely to grant you a loan, he says. "Someone who's hungry for business … is more likely to give a loan that is marginal based on underwriting," Black says.
If you can't refinance with a new lender, try again with your current lender, Semrad suggests. "Take a hard look at your budgets to determine where you can cut money and put it toward your payment, then create a realistic budget to manage the payments. Go back to the bank and request an extension of terms and a lower interest rate," he says. "The bank won't want to own a bar—and it may decide that a new loan would be in its best interest."