Target Fires Another Exec, This Time Over Canadian Woes
by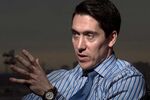 The executives at Target most responsible for its problems—the U.S. security breach and the expensive and troubled Canadian expansion—are trickling away from the company. First to leave was the chief information officer, soon followed by the chief executive. Now the head of operations in Canada is gone.
Target announced on Tuesday that Tony Fisher is being replaced by Mark Schindele, a company executive, effective immediately. In other words: Fisher's been fired. The best that John Mulligan, interim chief executive, could come up with was: "We are grateful to Tony for leading Target's first international launch."
That launch was a disaster. Target, a company that tends not to move quickly, opened 127 stores in a little more than a year. Canadians, accustomed to shopping at Target stores just over the U.S. border, complained that prices in the new Canadian stores were higher. Local competitors cut their prices in anticipation of Target's arrival. Wal-Mart stepped up its operations, too.
Target ended up losing almost a billion dollars in Canada last year. "They bit off more than they could chew," Brian Yarbrough, an analyst at Edward Jones, told Bloomberg News.
Schindele, Fisher's successor, had been in charge of Following a catastrophic Canadian launch, Tony Fisher has been replaced as head of operations in Canada by Target executive Mark Schindele operations and was involved in the launch of Target's smaller stores and grocery stores. Those, for better and worse, were introduced with Target's customary caution.
Target's Departed Exec Timeline
• March 5: Beth Jacob, chief information officer, fired. Replaced by Bob DeRodes, who held the same job at Home Depot and worked at First Data
• May 5: Gregg Steinhafel, chief executive officer, stepped down. Replaced temporarily by John Mulligan, the company's chief financial officer
• May 20: Tony Fisher, president of Target's Canadian operations, fired. Replaced by Mark Schindele, a Target executive
Before it's here, it's on the Bloomberg Terminal.
LEARN MORE