Dick's Wonders: Where Have All the Golfers Gone?
by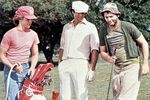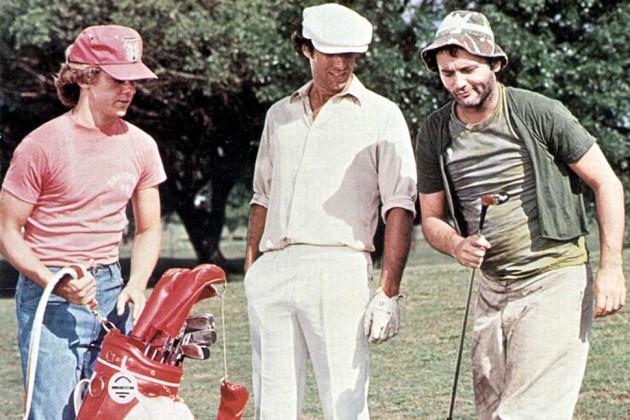 A big bet on U.S. golfers by Dick's Sporting Goods is solidly in the weeds.
Sales at the company's 79 Golf Galaxy stores dropped 10 percent in the past quarter, the company said this morning. And golf revenue has continued to drop "in the low teens" in the current period vs. the year-earlier quarter.
Chief Executive Officer Edward Stack said the sport, at the moment, is "unpredictable," a description that unsettles Wall Street as much as any other. "We really don't know what the bottom is in golf," he said on a conference call this morning. "The industry has a real issue."
Adidas, which has been doing a brisk trade in soccer cleats, saw its most-recent results crushed by a poor performance from TaylorMade, a golf brand that accounts for about one in 10 sales dollars.
The sport is even bigger to Dick's. Golf and hunting (an additional category in decline) make up almost one-third of its business. It's what sets the company apart from Nike stores and Under Armour outlets. About half of sales at Dick's come from "hardlines"—such gear as golf clubs, fishing poles, and $150 duck-calls from the Duck Dynasty clan.
On its face, golf seems a savvy play for a sports retailer. Differences among clubs are relatively complex, and fitting them to a consumer is critical. Given the nuances, customers are less likely to order them up via Amazon.com than they would a baseball bat or tennis racquet. What's more, golfers tend to be relatively affluent.
That's the case the mergers and acquisitions team probably made in 2007 when, Dick's bought Golf Galaxy for $225 million. It seemed a reasonable price at the time, given that the brand was logging about $250 million a year in sales. Two years later, Dick's wrote down the value of Golf Galaxy by about $150 million.
The problem is that there aren't as many golfers any more. Last year, 650,000 U.S. men quit golfing, according to the National Golf Foundation. U.S. courses hosted only 462 million rounds  in 2013, the fewest they've logged in almost 20 years.
The remaining golfers aren't hitting the links as often. Recently, they've been shoveling snow, playing Candy Crush, and buying cars instead of clubs. Golf rounds dropped 3.6 percent in January, 4.6 percent in February, and 23 percent in March.
For retailers such as Dick's, the problem compounds over time, as unsold clubs and spikes and balls pile up in its warehouses and those of its competitors. Dick's is now selling $300 drivers for $100. Perhaps such prices can lure some hunters onto the links.
Before it's here, it's on the Bloomberg Terminal.
LEARN MORE