Fired New York Times Editor Jill Abramson Gives Advice to Graduates
by
On Monday morning, all eyes in the media business were focused on Jill Abramson, who resurfaced (more or less) for the first time since being ousted last week as the executive editor of the New York Times to deliver a commencement speech at Wake Forest University.
There was no bloody payback. No quotes from Machiavelli. No references to The Art of War. Instead, Abramson delivered a funny, heartfelt speech on the subject of resilience—of the importance of bouncing back from life's inevitable disappointments and humiliations. Along the way, she said it was the "honor of her life" to edit the New York Times. She acknowledged how painful it was to lose the job. She singled out Katharine Graham, the late publisher of the Washington Post, as one of her heroes. She noted that in the aftermath of her firing she had received many meaningful letters of support, including a note from Anita Hill. She quoted Robert Frost. And she revealed that she would not be removing the New York Times tattoo from her back.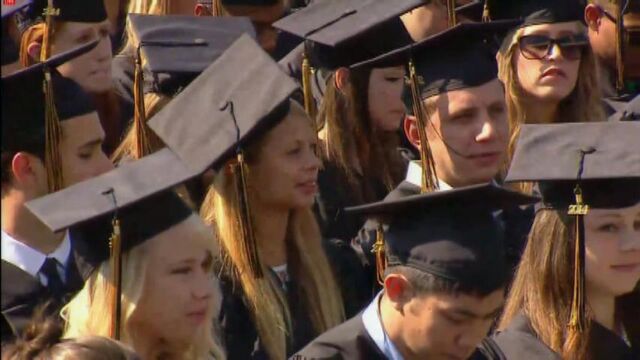 "We human beings are often more resilient than we realize," said Abramson.
She said her only hesitation in delivering the graduation speech was her concern that the "small media circus" currently surrounding her might distract from the achievements of the new college grads. "What total knockouts you are," she said.
After her speech, she joked, it might be time for her to pay a visit to the university's career counselor. "What's next for me?" said Abramson. "I don't know. So, I'm in exactly the same boat as many of you"—a little bit scared, but also excited.
Before it's here, it's on the Bloomberg Terminal.
LEARN MORE