How the FDA Chief Deals With Disappointed Patients and E-Cigarettes
By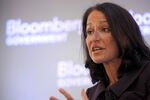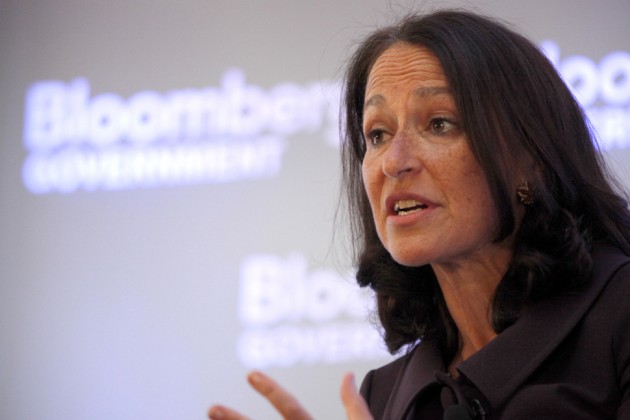 Margaret Hamburg has been working in public health pretty much since she finished her medical residency in 1986. She was involved in the AIDS, tuberculosis, and anthrax crises. She's helped plan for flu pandemics and SARS, the severe acute respiratory syndrome. Since 2009, she has led the Food and Drug Administration as its commissioner.
Hamburg spoke to Bloomberg Businessweek about her career path, her family, and the challenges of running an agency that regulates products accounting for 25¢ of every dollar consumers spend on food, medicine, and more. This is an edited version of the conversation.
How did you get involved in health policy?
What drew me to that was watching the AIDS epidemic emerge during my medical training. It profoundly impacted what we understood about medicine and society.
You worked for the federal government at a very controversial time in the history of AIDS treatment.
I remember going with Anthony Fauci [the director of the National Institute of Allergy and Infectious Diseases] to a meeting with AIDS activists in Greenwich Village. We weren't sure if we would be welcomed or have things thrown at us. It opened my eyes to the fact that if you want to make a difference on serious, complex problems, you have to be willing to sit down with everyone, think and act in new ways, and keep your eye on what the goals are. That has stood me in good stead in other jobs.
What was the toughest part of being health commissioner of New York City?
I was appointed during a time of fiscal crisis and retrenchment while we were grappling with HIV/AIDs and tuberculosis. TB had been festering in the city's poorest communities and was linked to HIV/AIDS. It was much worse than people understood. The rates of drug-resistant TB were very high. We put in place the most comprehensive approach in the country, which cut across departments. We sent health-care workers into communities and homes. We met patients under bridges or wherever they were to make sure they took their medicine. [New York Mayor David] Dinkins called me the TB Czarina.
You were involved in the Nuclear Threat Initiative. That seems like a departure from your public-health work.
Ted Turner and former Senator Sam Nunn [D-Ga.)] started the foundation. I was one of the original members. The mission of the foundation was to reduce the threat of weapons of mass destruction. I said I would join if I could focus on naturally occurring biological threats. Many of the systems to respond are the same—and the magnitude of disruption could be the same if the problem was flu, SARS, MERS [Middle East Respiratory Syndrome], the deliberate release of anthrax or small pox. I said I would join for a year. Then 9/11 and the anthrax letters happened, and suddenly all the things we wanted to focus on were front and center. I ended up staying much longer than I planned to.
Why did you give up your position there?
I stepped down from an executive role and became a senior scientist when my daughter said, 'Why can't I have a normal mother who doesn't talk about anthrax all the time?' I had been there for a while. As a senior scientist, I had a very flexible schedule, I was on lots of committees and one corporate board.
When you took the position as commissioner of the FDA, did your daughter approve?
I returned to a very full-time career. My kids were encouraging me. I initially thought I would return to public service, but I wasn't seeking a job that was quite as demanding as the FDA commissioner's job. My kids and husband were very supportive. It was my husband who convinced me to take the jobs of NYC health commissioner and FDA commissioner. I was a little daunted.
What was daunting?
At the FDA we regulate products that account for 25¢ of every dollar consumers spend on products. And they are products that really matter—life-saving drugs, food. Many of the decisions we have to make are hard. Most of the time someone is unhappy. The decisions move markets in powerful ways. It's a very hard job.
What's one of the toughest decisions you've had to make as commissioner?
One of the things that's really hard is when you have to make a decision about a product that held great potential, and patients and their families were hoping this would be the answer. But then the data show it doesn't work. Saying no is very, very tough. We're all disappointed. There was a drug called Avastin, a treatment for cancer, and we hoped it might help with advanced breast cancer. The FDA had given it tentative approval with the requirement that the company manufacturing it continue to do studies. The data did not support that approval, and I had to withdraw it. That was a decision I had to make myself, and it was one that was being scrutinized by patients and doctors who thought the drug was helping them.
You're trying to regulate e-cigarettes now. How is that going?
In 2009 we got authority to regulate some tobacco products, but now there are more products available. We took action to extend our reach. We are embarking on creating a regulatory framework for e-cigarettes. We have to do things in stepwise fashion. First we have to get authority, and then we will regulate these products based on what's indicated in terms of promoting and protecting the health of the public.
We are a science-based, data-driven public-health agency. We have to have evidence. Sometimes the public doesn't appreciate that there are areas where there isn't the evidence for regulatory action. People have their views and have made many suggestions, but we have to have the data to decide and support our decision in a court of law. We are supporting a lot of research now to ask and answer the right questions. There's a huge amount going on in tobacco. And for the first time, we are getting information from companies about what is in their products.
There's been some controversy over your approval of a new pain pill, Zohydro.
About 100 million people suffer from chronic pain. That's not a trivial problem. What are the factors that influence the problem of addiction and abuse? And what programs can we put in place to address those while still enabling access to important pain medicine? This one drug has brought into focus this debate. Why exactly this drug has become the focus of so much hysteria, I wonder a bit. It reflects that opiate misuse and abuse is a very serious public-health program and we have to more effectively address it.
We approved Zohydro with the most stringent labeling-and-use restrictions of any opiate available. It's a highly regulated drug that will be available in quite limited quantities. We are committed to reducing the epidemic of opiate abuse and misuse.
(
Corrects this 18th paragraph to reflect that the Food and Drug Administration gave tentative approval to Avastin before Margaret Hamburg became chief.
)
Before it's here, it's on the Bloomberg Terminal.
LEARN MORE