A Kinder, Gentler Ryanair? A Budget Airline Tries Growing a Little Nicer
by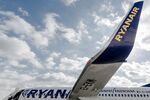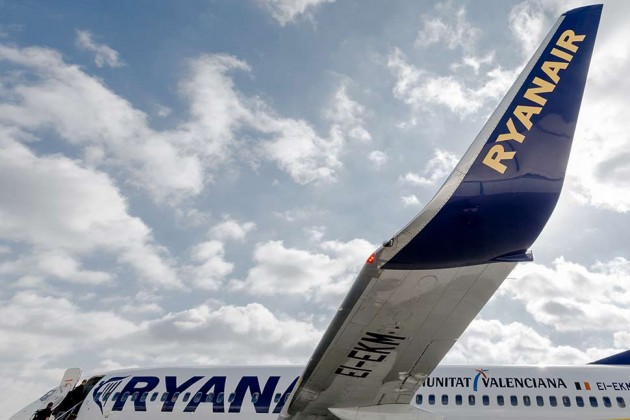 When an airline such as Ryanair decides to add 180 new jets to its fleet by 2018, you can bet it will be extraordinarily focused on how to fill them. The no-frills airline now has ambitions to expand its annual passenger count by more than 25 million over the next five years, cementing its title as Europe's top budget airline.
It won't be getting cuddly and pampering anyone, but Ryanair is in the midst of a dramatic restructuring designed to make its travel experience viable to people who avoid the famously hard carrier. The Dublin-based airline is returning to its high-growth roots at a time when European flag carriers are working to lower costs, boost revenues, and shield their lucrative long-haul routes from the intra-continental competition that often poses a drag on profits. That process presents new business opportunity for Ryanair, which still enjoys a cost advantage vs. larger rivals such as Air France-KLM, Lufthansa, and the parent company of British Airways and Iberia.
Chief among those Ryanair wants to court are business travelers, groups, and older voyagers who typically choose more comforts in flight. This fall the airline will offer a business service and boost daily flight frequency in business markets, allowing for same-day flight changes, larger bag allowances, mobile boarding passes, and faster security screening.
Ryanair expects to fly 84.6 million people in the current fiscal year—3 million more than in 2013—and hopes to boost the figure to 110 million annually over the next five years. It's an ambitious goal for an airline with a huge order book at Boeing: 180 737s are scheduled to be delivered between September and 2018, adding to Ryanair's current 300 jet fleet. The airline currently offers about 1,600 daily flights to 30 countries.
Ryanair said on Monday that it had posted small gains (PDF) in revenue and passenger counts for its fiscal year ending March 31, even as net profits slid 8 percent, to €523 million ($716 million) because the company was forced to lower fares as fuel costs rose. Still, investors seized on the airline's plans for robust growth in 2014 via higher fares and additional passengers. Ryanair shares jumped nearly 7 percent in New York trading.
Early results have been encouraging from Ryanair's friendlier customer service policies, which include assigned seating, a 24-hour grace period to correct names and other minor mistakes when booking a ticket, a new website, and "quiet" flights before 7 a.m. and after 10 p.m., when staff announcements are fewer and cabin lights dimmed. As part of the restructuring, bombastic Chief Executive Officer Michael O'Leary also begun to minimize his publicity antics, which helped generate endless media attention but also solidified the airline's aggressive stance as a consumer bully that used bargain-basement fares as an excuse to justify insensitivities.
"Changing your customer service takes some time," Ryanair Chief Financial Officer Howard Millar said today in an interview with Bloomberg News. With all those new planes heading over from America, Ryanair has a little time to figure out how to become likable.
Before it's here, it's on the Bloomberg Terminal.
LEARN MORE