What's the Business Logic Behind Giving Someone a Butler on a Plane?
by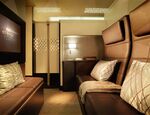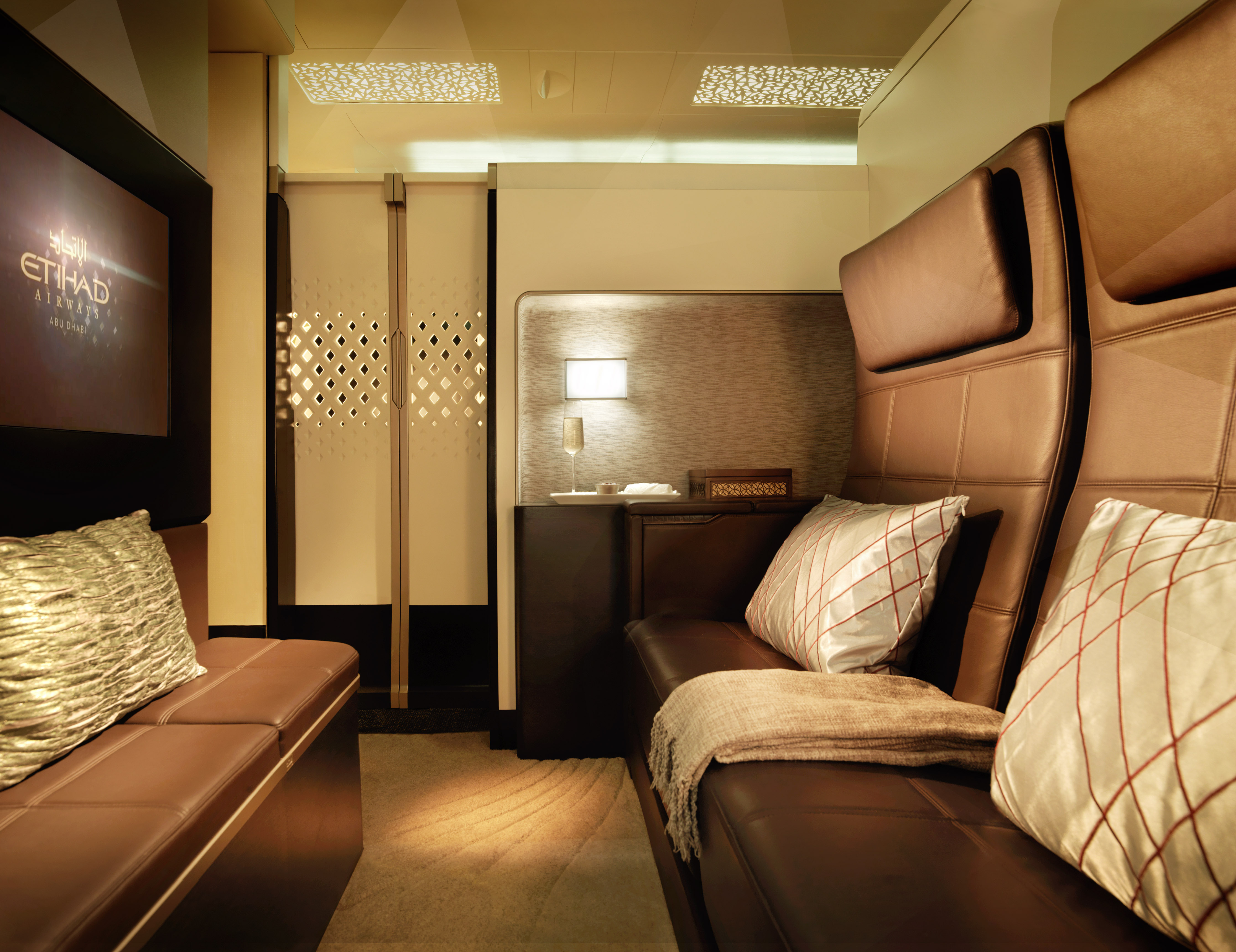 Oh, you have more leg room for your customers? That's cute. We got them a butler.
And a personal chef, turn-down service and a high-def entertainment center. And multiple rooms. The latest competitive moves between luxury airlines have turned their planes into flying hotels, complete with many of the amenities that their high-end travelers only expect when flying private. (Or just being on the ground.) But does this raised bar mean that most business travelers are looking at comfier skies in the near future? And does this make financial sense for the operators?
"We plan to attract more high-end customers," says Bruno Matheu, Chief Officer for Air France, as the global economy rebounds in the background. "And it's about competition. The first class initiatives of Singapore Airlines, Emirates and Etihad have increased customers' expectations." Matheu says these airlines are racing to develop top tier routes in Asian markets as wealth and luxury demand increases.
To please the high brows, Air France spent $69 million creating "La Premiere" suites for its Boeing 777-300s, for an average $12,400 round-trip. The 32 square feet private 'boudoirs' feature a full flat bed with Sofitel duvet, noise-cancelling Bose headphones and personal entertainment centers. Caviar, champagne and foie gras by Michelin-chefs? Mais, oui.
But Etihad seriously upped the ante with 3-room "Residences" on the new Airbus A380s, comprised of a living room, en suite bathroom and bedroom. The butler and shower are included (not at the same time, we think), for $21,000 one-way. Etihad's Chief Commercial Officer Peter Baumgartner declined to disclose the amount spent on the new service, but called it a "substantial investment that introduces us to our next seven year product cycle."
Taking the air-accommodation concept quite literally, Four Seasons Hotels & Resorts' private Boeing 757 round-the-world tour involves nine destination visits to its own hotels for $119,000 per person starting in 2015. But don't expect these 'flying hotels' to become the industry standard. "Taking seats off of an aircraft to expand premium cabins places upward pressure on unit costs. They're betting higher revenue will follow," says Duane Pfennigwerth, Managing Director, Evercore. "The strongest airline business models tend to focus on reducing and maintaining low unit costs."

These airlines are willing to take that bet, believing, as their market research tells them, that a niche market of uber-wealthy passengers will pay premium for travel that leaves them pampered and refreshed, rather than freeze-dried and puffy.

Butler Bragging Rights
The value of REM beauty sleep is one thing. But does anyone really need an in-flight Savoy trained butler?
"That's primarily for marketing. It's not worth the money when business and first class seats are perfectly fine, especially on Asian and Middle Eastern carriers," says frequent flier Marcel Giacometti, Chairman of private equity firm Auda.
Three other industry execs agreed with Giacometti, surmising that Etihad's $21,000 one-way Residences are the latest, most ostentatious display of one-upping between long-time rivals James Hogan, CEO of Etihad, and Tim Clark, CEO of Emirates. (Emirates has since announced it's also planning suite upgrades, without providing details.)
"The butler's there so the CEO of Etihad can rub the nose of Emirates in the sand," says Henry Harteveldt, travel industry consultant and co-founder of Atmosphere Research Group. "It's about the ego of the airline and the ego of the customer,"
Still, CEO James Hogan claims Etihad's main focus is on profitability, telling Bloomberg he "believes there'll be a strong market for the Residence."
Etihad's A380s plan to serve New York, London, Sydney and Paris. But for now, its main market is grounded in the Gulf.
What's Wrong With First Class?
First class on many U.S. carriers has simply disappeared. In terms of long-haul planes, neither Delta nor Virgin Atlantic offer it, and others, like American Airlines, are in the process of eliminating first class cabins from their fleets.
"The market for first class has evaporated. It's not viewed as worthwhile for businesses, especially since business class has gotten so much nicer with lie flat seats, entertainment centers and the like," adds Harteveldt.
Private jet providers like Net Jets and XO Jet were quick to swoop in and pick up the market share -- and are enjoying more popularity among America's jet-set. Perhaps that's enough for the pragmatists...
Meanwhile, some lucky soul will soon be scoffing caviar and champagne in the sitting room at 30,000 feet, enjoying a perfect view of Abu Dhabi. And a butler.
Before it's here, it's on the Bloomberg Terminal.
LEARN MORE