The Twin Deficits That Threaten Modi's India
By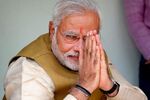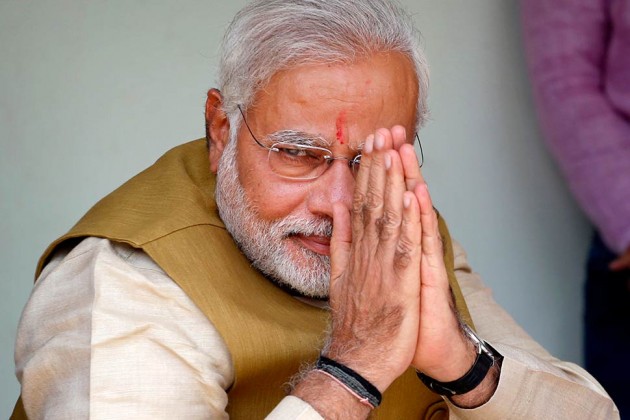 For Narendra Modi, getting elected as prime minister of India is the easy part. Now comes dealing with the twin deficits—in the national budget and in foreign trade—that endanger the world's largest democracy.
Overnight poll results show that Modi's opposition Bharatiya Janata Party and its allies scored the biggest Indian election win in 30 years. "Voters tired of sluggish economic growth and corruption handed a historic defeat to the Gandhi dynasty that has dominated politics since the country's founding," Bloomberg News reported today.
In April, the International Monetary Fund issued a 66-page report on India that highlighted the challenges facing India.

The report notes that India is not the only Group of 20 country with high budget deficits, nor is it the only one with high trade deficits. What's unusual is that it's high in both.
Despite notable progress in shrinking both deficits, India remains vulnerable to a crisis of confidence among global investors, the IMF report says. Advanced economies are vulnerable to rapid fiscal deterioration, the report says, when they have debt-to-GDP ratios above 80 percent of GDP and persistent deficits in the current account, the broadest measure of trade in goods and services. Emerging economies such as India's are vulnerable even at lower debt levels, the report says, citing work by Harvard economists Kenneth Rogoff and Carmen Reinhart.

The report by IMF economists Muneesh Kapur and Rakesh Mohan contains the following recommendations for the Indian government:
• Raise taxes to shrink the budget deficit, including the proposed countrywide goods and services tax.
• Hold down subsidies.
• Open up the debt market to foreign investors at a "prudent" pace.
• Bring down inflation by shrinking the budget deficit and reforming labor laws to make supply more flexible.
• Invest in "physical and social infrastructure"—that is, roads and schools.
The authors say that while the first generation of reforms was aimed at empowering the private sector, the next reforms need to be about "a similar empowerment of the public sector to deliver public goods and services."
Before it's here, it's on the Bloomberg Terminal.
LEARN MORE