Xiaomi Aims at Apple, Samsung With a Low-Cost Tablet and TV
Christina Larson and and Brad Stone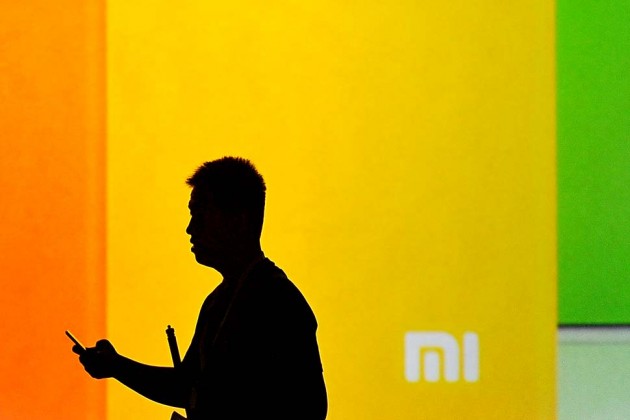 The Chinese technology upstart Xiaomi, known for selling smartphones online at heavily discounted prices, just intensified its attack on some of the biggest companies in technology–Samsung, HTC, and even mighty Apple.
At a press conference on Thursday in Beijing, the four-year old company, which has been privately valued by investors at $10 billion, unveiled its first ever tablet and an HDTV using the new 4K screen resolution standard.
Both products carry disruptively low prices, a strategy characteristic of Xiaomi. The company is known for releasing highly coveted consumer electronics products, which are usually made available in limited quantities and can sell out online within minutes.
The MiPad, Xiaomi's first tablet, a plastic iPad twin, will come in six colors and cost around $240 for a version with 16 gigabytes, and $275 for a version with 64 gigabytes. In the U.S., Apple sells its 64 gigabyte iPad Mini with Retina Display for $599. "Xiaomi will become the best tablet for the Android system," boasted Lei Jun, Xiaomi's CEO, in a public unveiling of the product.
Xiaomi will charge around $645 for the second version of its MiTV, a 49-inch 4K HDTV which incudes an external set of speakers. Sony's 49-inch Bravia TV costs about $2000. Lei Jun said that the second generation Xiaomi TV is "the TV of the next 10 years."
Both the TV and tablet run Xiaomi's MIUI software, the heavily customized version of Google's Android operating system that also runs on its popular smartphones. Last year Xiaomi sold 18.7 million smartphones in greater China. This year the company has expanded to Singapore and Malaysia and hopes to sell 60 million phones.
Lei Jun demonstrated several customized features for the products, including a button on the TV that triggers a beeping noise on the remote control, in the event it gets lost in the couch cushions. But it was the prices that elicited the loudest oohs and aaahs from the jam-packed auditorium at China National Convention Center in Beijing.
The company, started in 2010 by Lei Jun and seven cofounders, has a unique business model. It sells directly to customers online and avoids paying for advertising, instead relying on social media and word of mouth. It then prices its products near cost and recoups revenue by selling accessories and digital services.
Lei Jun said the company had been working on a tablet for several years. "I want to tell everyone that the iPad mini with Retina is actually very cheap," Lei Jun said. "Therefore we had to exceed the iPad on design. We had to offer better wifi, battery, camera…The pressure on us over the last several months has been too great."
Xiaomi fans from several cities across China descended on the convention center for the launch event. (Many were invited by Xiaomi, which paid for their travel and hotel stays.) Ma Yun Yan, a 24-year-old web editor from the southern city of Nanning, sported a pink baseball cap and sassy t-shirt that read, "Don't trust anyone." She admitted to being impressed and said she was likely to buy a Xiaomi tablet, probably in yellow—because "yellow is bright and young."
Before it's here, it's on the Bloomberg Terminal.
LEARN MORE