pursuits
Summer Air Travel Will Be Hot, Crowded ... and Affordable?
By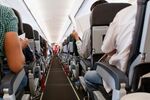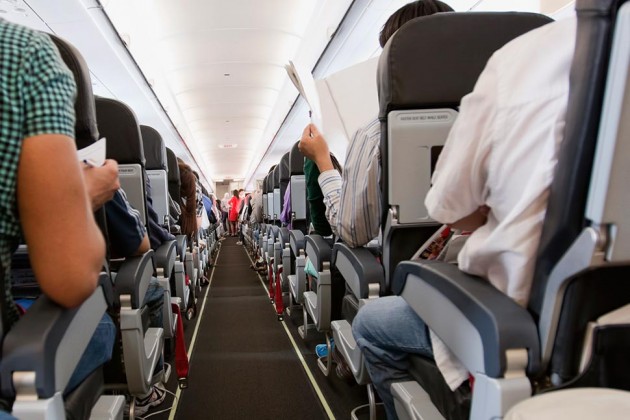 Airplanes will be packed again this summer—and the airfares are going to be incredible bargains. That's the view from the U.S. airlines, which expect to fly 210 million people from June through August, up 1.5 percent from last summer and the highest traffic totals since 2008.
A record 30 million travelers are expected to take international flights in that span—growth that reflects stronger economies in Europe and other destinations and the focus by many U.S. airlines on more profitable international flying. All three major U.S. network airlines have forged joint ventures and further revenue links with European partners. Airlines have scheduled flights on 65 new routes in 29 countries this summer.
The summer season is the industry's most profitable. Airlines for America, the industry's trade group, expects that growth in household net worth over the past year—built on robust stock market gains and a nearly 3 percent increase in personal incomes—will turn this summer into a travel sizzler.
But the airlines are trying to position all those summer vacations with the family as relative bargains, arguing that the 1.4 percent increase in the U.S. consumer price index has outpaced rises in domestic airfares. From 2000 to 2013, the airlines say average domestic fares rose 15 percent, compared to a 35 jump in inflation. "It's a great time to fly, as air travel remains one of the best consumer bargains in America, given its superior speed and affordability," said John Heimlich, chief economist at Airlines for America.
Airfare fares are relatively flat this summer from last. The biggest price drop to leisure destinations has come in Chicago, where fares are now 6 percent cheaper on average than last year. In Philadelphia, the biggest gainer, flights are 3 percent more expensive, according to data compiled for Bloomberg Businessweek by fare research firm Hopper. The largest jumps in summer airfares are to Las Vegas, London, and Honolulu, according to Hopper's comparison of 10 common leisure destinations on flights between the Memorial and Labor Day holidays. Cancun, Mexico, and San Juan, Puerto Rico, saw the biggest price drops.
Still, if you're planning to take the kids to Disneyland in July, get ready to grapple with the most liberal interpretations of the word affordability. From such cities as Atlanta, Chicago, Houston, New York, and Philadelphia, you'll pay more than $400 per round-trip ticket to Orange County, Fla. For a family of four, the $1,600 trip comes before lodging and park entrance.
Before it's here, it's on the Bloomberg Terminal.
LEARN MORE