Health Insurers Want to Make Medical Prices Easier to Discover
By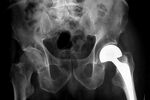 Trying to find out the price of a medical service is a headache for consumers. When researchers called hospitals around the country to find out the cost of a hip replacement, only 10 percent were able to provide an answer. About 332,000 total hip replacements were performed in the U.S. in 2010. Shouldn't it be simple to find out the price of something that's bought and sold 900 times a day?
Three of the U.S.'s largest health insurers plan to make what they pay for medical care more transparent to consumers. Aetna, Humana, and UnitedHealthcare are joining with a nonprofit called the Health Care Cost Institute (HCCI) to turn their databases of medical claims into a useful online tool for consumers.
When the yet-to-be-named website goes live next year, anyone will be able to type in a medical service and search for prices, says David Newman, executive director of the HCCI. The site will show the average price paid by insurers in a given Zip Code (or wider areas if not enough data are available). It will also show a range of high- and low-end prices to indicate how much variation there is for a given service. He likens the information to car-buying site Edmunds.com.
Together the three companies handle claims for 48 million Americans covered by private insurance, according to data from Bloomberg Industries, and millions more in privately managed Medicare and Medicaid plans. Newman says the database has 9 billion medical claims and adds another billion each year. Members of participating insurers or large employers who pay for the service will be able to log in and compare individual clinics and hospitals. Newman says he expects more insurers to join.
The government and private companies have been trying to bring sunlight to health-care prices for years. In 2006, President George W. Bush signed an executive order instructing federal health-care programs such as Medicare to publish information on quality and prices. Some states are requiring insurers to contribute data to claims databases. And companies including Change Healthcare and Castlight Health offer tools to employers and health plans to give patients more information on prices.
You may want to know if the cost of a hip replacement varies by tens of thousands of dollars before you choose where to have the surgery. Even doctors are often in the dark about the cost of medical devices they use. Making prices more widely available should help consumers, particularly those who are uninsured or the growing number with high-deductible plans that require them to pay for medical care out of pocket before insurance kicks in.
But transparency has its limits, Newman cautions. "We're not the 'Cost Control Institute.' Price is just one factor," he says. Patients should also weigh the quality, advice of their doctors and family members, and convenience when deciding which medical provider to use. Says Newman: "This is not going to be the silver bullet for anything."
Before it's here, it's on the Bloomberg Terminal.
LEARN MORE