General Motors Decides to Err on the Side of Too Many Recalls
By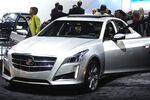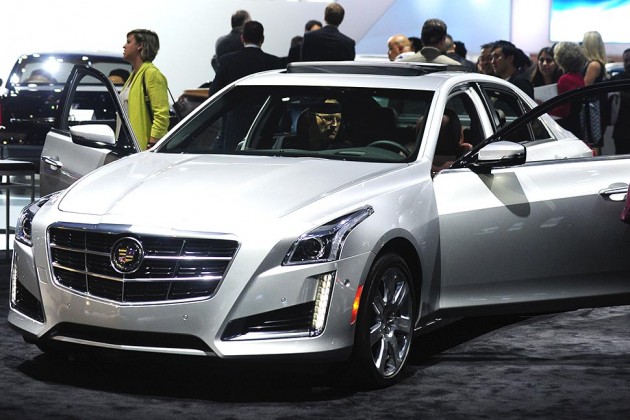 At this point, General Motors is just driving in the proverbial breakdown lane with its hazard lights on. The company recalled another 2.7 million vehicles on Thursday for a range of potential defects and took a charge of up to $200 million to cover the repair costs.
The move is classic crisis-control strategy: take the lumps quickly and decisively, so things can move forward. If you think of GM as a scandal-tarred politician, the company would be standing in front of a wall of cameras naming all of its mistresses and back-room dealings. Basically, the automaker is trying to avoid a prolonged Anthony Weiner-style circus.
GM has recalled 11.1 million vehicles in the U.S this year, and it has sold 904,000 new vehicles. "These are examples of our focus to surface issues quickly and promptly take necessary actions in the best interest of our customers," Jeff Boyer, GM's safety czar, said in a statement.
But the latest round of recalls is remarkably broad and it captures some of the company's most celebrated models. Sure, GM is mostly welcoming back into the shop 2004 to 2012 Chevrolet Malibus. But it is also recalling 19,225 of its current Cadillac CTS sedans, Motor Trend's "Car of the Year," as well as some 500 contemporary Silverado and Sierra pickups and 112,000 Corvettes from 2005 to 2007.
Even though many of the potential defects seem valid and dangerous, GM is apparently erring well to the side of caution with its sweeping response. Take the purported issue on the Cadillacs: GM says the windshield wipers could stop working after a jump-start and when they are gummed up by ice and snow—that eems like a fairly specific set of conditions. The Corvettes, meanwhile, may have an issue with their low-beam headlights.
Safety is good, but entropy is a law of nature. Eventually everything breaks down—and giant pickups sold in Texas are no exception. When a carmaker issues a formal consumer warning, in many cases the repair can be largely a judgment call in a sort of amorphous risk/reward equation.
In GM's current crop of recalls, the company seems to be betting the conservative course—safety overkill—is more prudent than any further dents to its reliability. If recent sales are any measure, that line of thinking is sound. Last month, when GM CEO Mary Barra was suffering through congressional hearings, U.S. drivers bought 7 percent more GM vehicles than they did in April 2013.
One-time expenses aside, recalls seem to be without risk for GM. Avoiding them, meanwhile, has certainly proven a more fraught path in the past.
Before it's here, it's on the Bloomberg Terminal.
LEARN MORE