In Ecuador Pollution Case, Chevron Follows Plaintiffs' Money to Gibraltar
Paul M. Barrett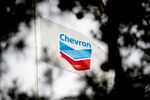 In big-time liability litigation, it's usually the plaintiffs' lawyers who investigate where corporate targets might be hiding potential sources of pecuniary recovery—off-shore accounts, obscure insurance polices, and so forth.
There's nothing typical, though, about the epic Chevron pollution litigation in Ecuador. So in this case, it's Chevron that's poking around in Gibraltar, of all places, trying to figure out how the plaintiffs' lawyers plan to channel any recovery they may receive into an obscure shell company far from the sullied Ecuadorian rain forest.
A bit of background: In March, Chevron, courtesy of its outside lawyers at Gibson, Dunn & Crutcher, won an extraordinary civil-racketeering verdict in New York against plaintiffs' attorney Steven Donziger. A federal judge ruled that Donziger had used extortion and bribery to procure a multibillion-dollar oil-pollution award against Chevron in Ecuador in 2011. More recently, one of Donziger's main allies in the case, the well known Washington law firm Patton Boggs, cited the racketeering judgment as the main reason it would withdraw from the litigation, apologize to Chevron, and even pay the oil company $15 million as a symbol of regret over ever having gotten involved in the case in the first place.
Having obtained similar concessions from a number of Donziger's past co-counsel, financiers, and scientific experts, Chevron is now going after a law school friend of the plaintiffs' attorney. An online-gambling mogul and Gibraltar resident named Russell DeLeon has invested millions of dollars—Chevron alleges as much as $25 million—in Donziger's legal crusade against the San Ramon (Calif.)-based oil company. Chevron has sued DeLeon in Gibraltar, accusing him of financing a corrupt case in exchange for a share of any proceeds. DeLeon has denied wrongdoing, but a judge in Gibraltar ruled in mid-March that Chevron may proceed with its civil suit against him.
In connection with its pursuit of DeLeon, Chevron has asked the same federal court in New York that entered the Donziger racketeering verdict to force an elite Manhattan litigation-consulting firm to turn over documents describing its work with Donziger and DeLeon. The demand for information is aimed at H5, a company that advises attorneys on how to "find the information they need in litigation while dramatically curtailing litigation costs," among other services.
Chevron alleges that beginning in 2009, H5 helped Donziger in the 20-year-old pollution case, knowing that he was using underhand tactics. One of the tasks Chevron alleges H5 assisted with was the establishment of a shell corporation in Gibraltar to serve as the recipient of any recovery in the case. The shell corporation is called Amazonia Recovery Ltd., Chevron said in court papers filed last week. "DeLeon's funding entity, Torvia, is a shareholder in Amazonia, and DeLeon's right hand, Julian Jarvis, is a member of Amazonia's board of directors," the company added. Chevron suggests that there's something suspicious about Donziger's plan to channel funds supposedly intended to help poor Ecuadorians into a Gibraltar corporation influenced by a Internet-poker mogul.
H5 has been aiding Donziger in exchange for hourly fees and its own contingent slice of any Ecuadorian judgment. An Ecuadorian trial court held Chevron liable for $19 billion in damages in 2011. Ecuador's Supreme Court upheld the liability finding but halved the dollar amount to $9.5 billion. Chevron doesn't have any assets to speak of in Ecuador, so Donziger has been trying to enforce the judgment in countries where the company does have refineries, ships, and pipelines that theoretically could be seized and sold off. Chevron has vowed never to pay a dime on the Ecuadorian verdict and says that it will seek to use the New York racketeering finding against Donziger to persuade courts in third countries to dismiss his claims as based on fraud.
Donziger has denied wrongdoing and is appealing the New York racketeering judgment. He did not respond to a request for comment on the action against H5.
In a statement to AmLaw Litigation Daily, H5 said it would comply with "legal and appropriate requests for information" but downplayed the importance of the Chevron discovery action. "Litigants at times seek information from third-party service providers like H5," the firm said.
Given Chevron's apparent determination to bring to heel everyone who ever aided Donziger's campaign, H5′s attempt to shrug off the discovery bid as routine seems just a bit too casual.
Before it's here, it's on the Bloomberg Terminal.
LEARN MORE