Did Mark Zuckerberg Help Elect Newark's New Mayor?
By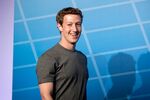 Ras Baraka, the mayor-elect of Newark, N.J., thanked many people last night after declaring victory. Union officials knocked on doors for him, and local political leaders endorsed his candidacy. But Baraka failed to mention a prominent person who helped him win: Mark Zuckerberg.
The Facebook founder brought together the previous mayor, Cory Booker, and New Jersey Governor Chris Christie in an ambitious effort to improve Newark's struggling public schools. To great fanfare in 2010, Zuckerberg announced a $100 million gift from his personal fortune to fund the effort. Booker and Christie agreed to recruit a new reform-minded superintendent who would do the heavy lifting. Their choice: Cami Anderson, a protégé of former New York City Schools Chancellor Joel Klein.
Anderson proved to be unpopular. It's not that her ideas for the state-controlled district are bad—they're not—but too often she has tried to push through sweeping policy changes and close neighborhood schools without first building support among city residents. At times, Anderson's style has reflected that of her boss and the ultimate authority over the local school system. "I don't care about community criticism," Christie said last year. "We run the school district in Newark, not them."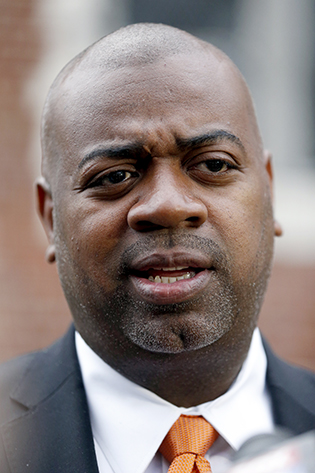 The failure of the Zuckerberg-funded effort is detailed in Dale Russakoff's lengthy piece in this week's New Yorker. She writes that a large percent of Zuckerberg's money has gone to high-priced consultants, many of whom were paid $1,000 a day. Unfortunately the largesse hasn't led to dramatically different educational results. "in Anderson's first two years, the percentage of students passing the state's standardized tests declined in all but two of the tested grades," Russakoff writes.
This gave an opening to Baraka, a city council member and a principal at Newark's Central High School. He made his opposition to Anderson and her agenda one of the centerpieces of his campaign to "take back" the city. The irony is, Baraka privately supports some of the reform proposals that Zuckerberg, Christie, and Booker espouse, according to the New Yorker.
School reform supporters contributed heavily to Baraka's opponent, Shavar Jefferies, although it wasn't enough to stop a campaign backed by angry teachers and union officials.
It was a sign of Baraka's strength that Zuckerberg, Booker, and Christie went silent during the election. Christie has the ongoing scandal over the George Washington bridge lane closure to worry about. Booker is now a U.S. senator and benefits from staying above the fray. And Zuckerberg probably feels like he's had enough of Newark at this point.
Before it's here, it's on the Bloomberg Terminal.
LEARN MORE