Why AT&T Wants to Acquire DirecTV
By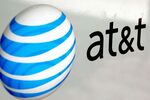 In the pay-TV business, gigantism is contagious. Ever since February, when Comcast agreed to buy Time Warner Cable for $45.2 billion, industry analysts have been predicting the move would spur additional consolidation in and around the pay-TV industry. Now AT&T is in advanced talks to acquire DirecTV, the leading satellite TV provider in the U.S., for about $50 billion. Currently, AT&T has 5.7 million pay-TV subscribers. DirecTV has roughly 20 million.
If the deal is consummated and manages to pass the intense regulatory scrutiny it would surely face in Washington, a combined AT&T and DirecTV would create a hefty pay-TV operation nearly on a par with an enlarged Comcast. Should Comcast's acquisition of Time Warner Cable eventually receive regulatory approval, Comcast would end up with roughly 30 million U.S. subscribers. Each of the newly created pay-TV giants would control nearly one-third of the U.S. marketplace.
Not coincidentally, the scramble to consolidate is taking place at a time of high anxiety for pay-TV distributors. Last year, the total number of U.S. subscribers for cable, satellite, and fiber-optic TV services decreased for the first time. With consumers increasingly turning to new services, such as Netflix, Amazon Prime, and Hulu, for cheaper home entertainment, traditional cable and satellite distributors are feeling intense pressure to keep prices in check.
In the short term, acquiring DirecTV would increase AT&T's leverage in programming negotiations with content providers—potentially giving AT&T/DirecTV a price advantage, if not vs. Comcast, then at least vs. the various competitors that currently control the remaining third of the U.S market. The move would also give AT&T a strong presence in Latin America, where DirecTV has already made significant inroads.
Even so, it would be a risky move for AT&T. Time Warner Cable offers Comcast not only a bunch of new pay-TV subscribers; it also means a hefty number of customers paying for high-speed Internet services—a much more stable business. DirecTV, on the other hand, in a pure pay-TV play. These days, that's a territory rife with danger.
A massive battle is brewing between technology and telecommunications giants, including Google, Verizon Communications, Apple, Dish Network, Sony, Comcast, and others, to create a dominant platform that delivers multichannel streaming video into people's homes over the Internet. Nobody has quite cracked the code yet, largely because content providers have been reluctant to endanger their current distribution model.
Still, many industry observers believe it's just a matter of time before various enticing, multichannel TV services arrive via the Internet. If and when that happens, cable and satellite TV providers, such as DirecTV, are likely to find themselves facing even more difficulty holding on to their paying TV customers.
So why would AT&T want to increase its exposure to such significant risk? Part of the appeal is that in the short term, DirecTV is likely to continue to throw off a lot of cash. In fiscal year 2013, DirecTV brought in $8 billion of earnings before interest, taxes, depreciation, and amortization on $31.7 billion of revenue. That's a lot of potential cash should AT&T want to step up its own bid for pay-TV dominance on the Web.
Just last month, AT&T announced plans to invest an initial $500 million with the Chernin Group to form a new venture for creating and acquiring pay-TV services delivered over the Internet. Even if satellite TV is severely disputed someday in the future, AT&T may see a DirecTV acquisition as a way to help ensure that it'll be the one doing the disrupting.
AT&T may be late to the fight, but the fight is hardly over. Meantime, expect the gigantism to spread further. Your move, Dish.
Before it's here, it's on the Bloomberg Terminal.
LEARN MORE