For BNP Paribas, Credit Suisse, Too Big to Jail Gets Lost in Translation
By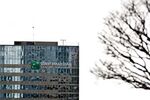 The long-awaited get-tough-on-banks campaign has taken on fresh life as investigations into BNP Paribas and Credit Suisse have come to a critical point, with top executives of each making the rounds in Washington and New York in recent days to try to stave off criminal charges against their banks. Both investigations now have potential price tags attached, with accompanying dueling media rollouts: Prosecutors are asking for more than $3.5 billion to settle with BNP Paribas, according to Bloomberg News, while the number being floated for Credit Suisse to put its troubles behind it is more than $2 billion, according to Reuters.
France's BNP is under investigation for doing business with countries under U.S. sanction, such as Iran and Sudan, while the Swiss bank Credit Suisse is being scrutinized for helping wealthy Americans shelter their money from taxes. The BNP investigation is conduced by the Justice Department in Washington, as well as Manhattan U.S. Attorney Preet Bharara and Manhattan District Attorney Cyrus Vance, while the Credit Suisse case involves the tax division of the DOJ and federal prosecutors in Virginia. Benjamin Lawsky, New York's superintendent of financial services, is said to be looking into both.
Some, including U.S. Attorney General Eric Holder, have suggested that with these cases, the so-called "too big to jail" era, when banks were seen as too large and important to punish harshly for breaking the law, may finally be coming to an end. In fact, the opposite seems to be true.
While Lawsky has indicated he plans to pursue individuals at the companies who were involved in the alleged wrongdoing, possibly requiring that they lose their jobs and return back compensation, the Justice Department is seeking settlements with the banks rather than charges against individuals—so those eye-popping fines will be paid by the corporation, but no one is threatened with jail.
Remarkably, the two banks faced with pleading guilty to an actual crime are both non-U.S. institutions. This can't be a coincidence: Not only is it less painful politically to extract a guilty plea from a European company, but the effects on the rest of the U.S. financial system would be far less than they would be for an American bank of similar size.
In January, when prosecutors were considering criminal charges against JPMorgan Chase for its handling of Bernard Madoff's accounts, Thomas Curry, the head of the Office of the Comptroller of the Currency, would not assure JPMorgan that the OCC wouldn't consider revoking the bank's charter. The Madoff case was resolved through a deferred prosecution agreement with the bank, in which the JPMorgan agreed to pay a $1.7 billion fine and promised to reform its ways in exchange for avoiding criminal charges.
"JPMorgan, as an institution, failed, and failed miserably," Bharara said at the time. He added: "That penalty, by the way, is the largest-ever forfeiture from a bank."
Before it's here, it's on the Bloomberg Terminal.
LEARN MORE